Kyriakidis company is based in the Central Market of Thessaloniki, and has specialized in the wholesale of vegetables & fruits since 1935. Having followed a successful path so far, it has decided to enter the rice and legume retail markets, and also create an e-shop.
Objective
InYourCity undertook to build the corporate identity of the "Kyriakidis" brand, with the ultimate purpose of its entry into the retail market, placing an emphasis on premium product quality.
Our approach
After competitor research, we ended up with the development of a corporate identify with a minimal design. We selected black and gold colors to highlight premium quality and luxury, while we ensured that tradition is reflected in the tagline and is visible at all points of contact.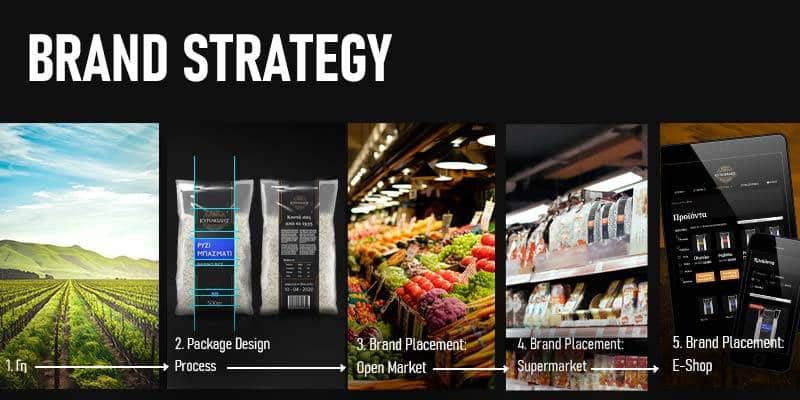 Methodology
At first, we designed the new corporate identity. The logotype was imprinted as a seal in a free form, certifying product quality in a modern way. The elements that are also part of the logotype, and were captured in both the design and the motto, are land, luxury, and a tradition for quality.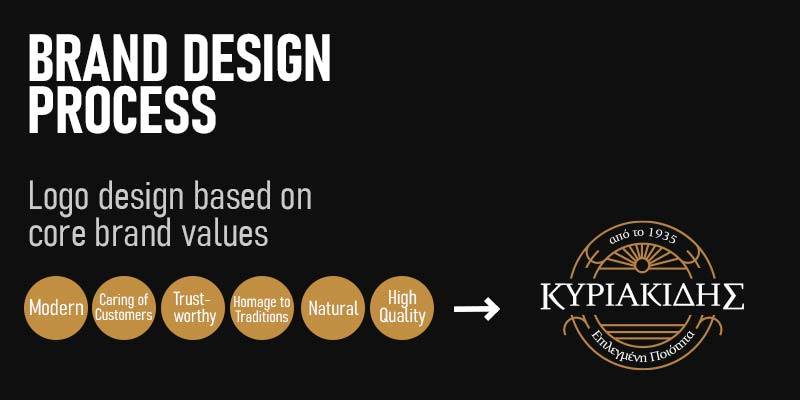 Then, we adapted the logotype to the packaging of the new products. Our goal was for the end result to look both of high quality and affordable to the eye of the consumer.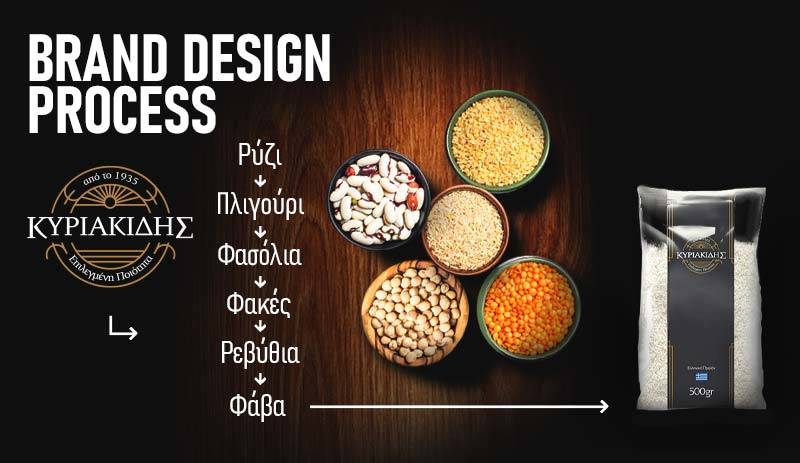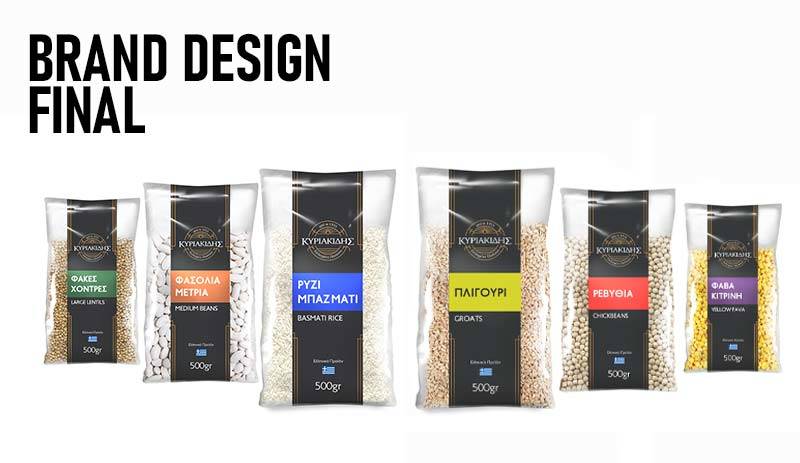 Finally, we proceeded with the presentation of mockups for the packaging that was selected by the client, at all the emerging points of contact with the end consumer. Kyriakidis company is going to offer products for sale both in the central market, where it already operates, and on supermarket shelves, as well as on its new e-shop.