The Kyriakidis company is based in the vegetable market of Thessaloniki, specialising in the wholesale trade of fruits & vegetables since 1935. Having charted a successful course until now, it decided to break into the retail market with the trade of pulses and rice, as well as the creation of an e-shop.
InYourCity undertook the creation of the corporate identity of the Kyriakidis brand, with the ultimate goal of its successful entry into the retail market, emphasising the high quality of the products.
After a competitive analysis, we ended up creating a minimal corporate identity design. We chose black and gold, to highlight the high quality of Kyriakidis' products, while we made sure to capture the dimensions of quality and tradition in the tagline.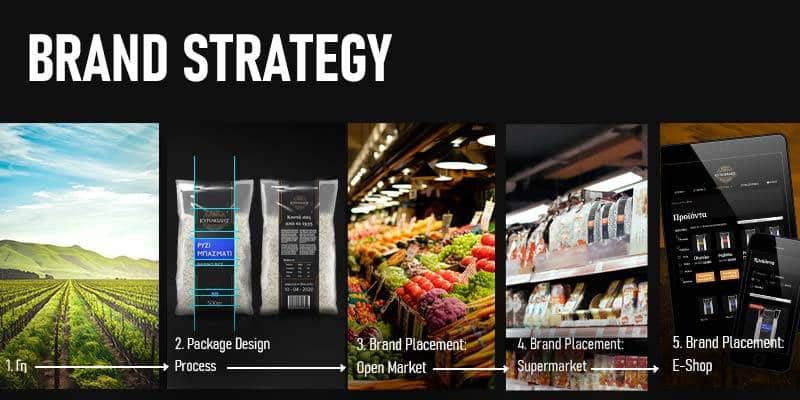 Regarding the design of the new corporate identity, the logo was imprinted as a free-form seal, certifying the quality of the products in a modern way. Elements that are also part of the logo and captured both in design and through the motto, are land, added value and tradition in quality.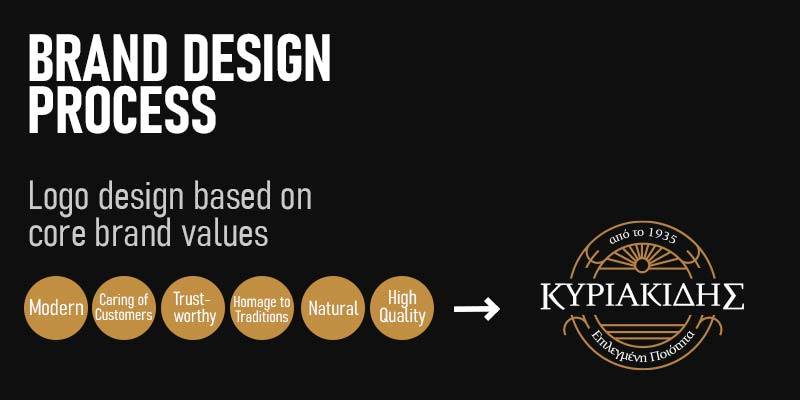 Then we adapted the logo to the packaging of the new products. Our goal was for the final result to look, at the same time, qualitative and accessible to the consumer.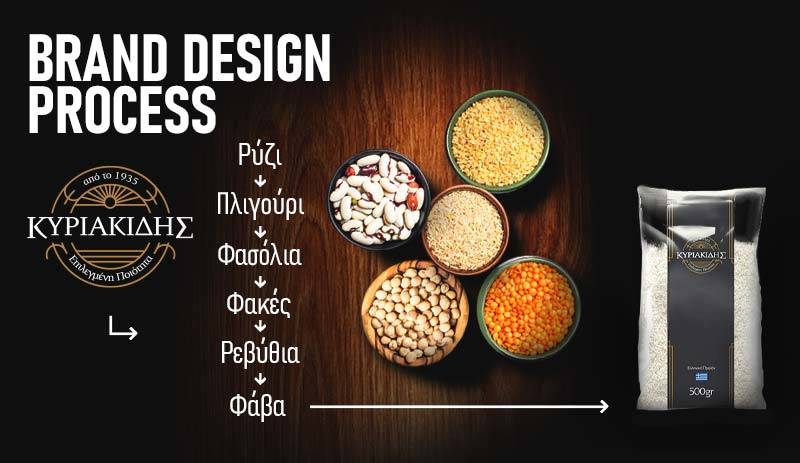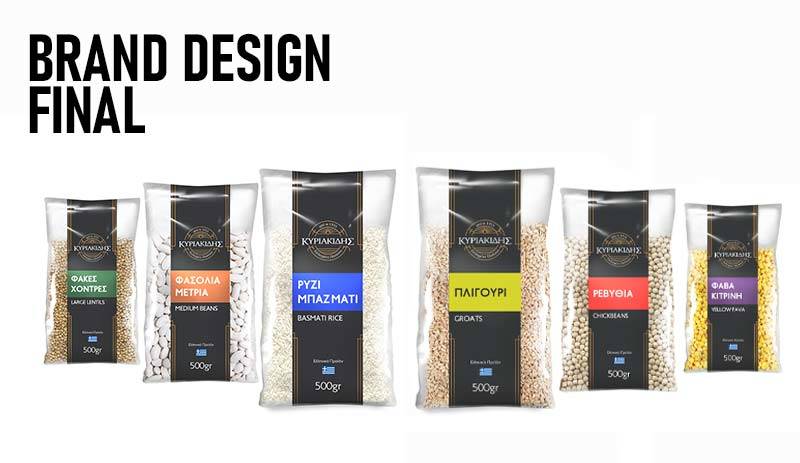 Finally, we proceeded with the mockup presentation of the packages chosen by the customer, for all points of contact with the final consumer.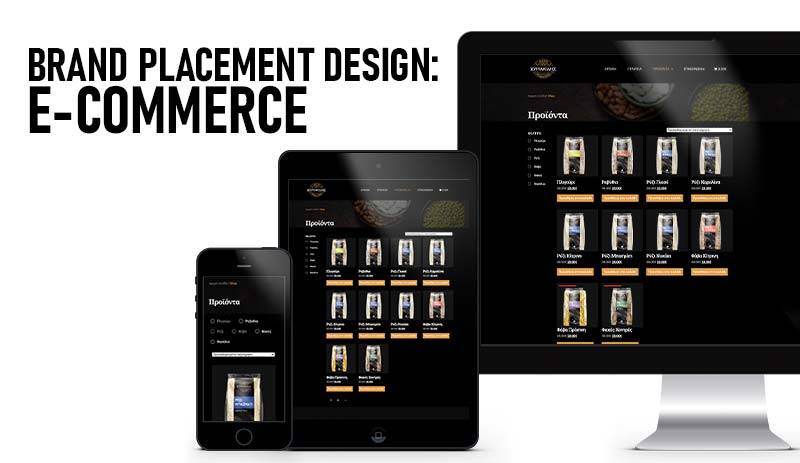 Altogether, the Kyriakidis company has all its products both in the vegetable market, where it has been active for a long time, and on supermarket shelves.