Ariane company has one of the largest e-shops with care and beauty products in Greece, where those who are interested can find over 4,000 products for hair, face, body and nails, from more than 70 partner companies. At the same time, it maintains, for more than 40 years, a chain store in the city of Thessaloniki with 4 hair salons and a retail shop.
Our team was asked to achieve a long-term oriented increase of e-sales through carefully designed e-commerce actions; in terms of simultaneously targeting sophisticated professionals and customers in general.
In order to achieve the above objectives, we implemented extensive field research at the level of keywords and competition intending to create strategically targeted Google Ads; along with the careful management of a very serious available Ad Spend budget concerning the Greek market.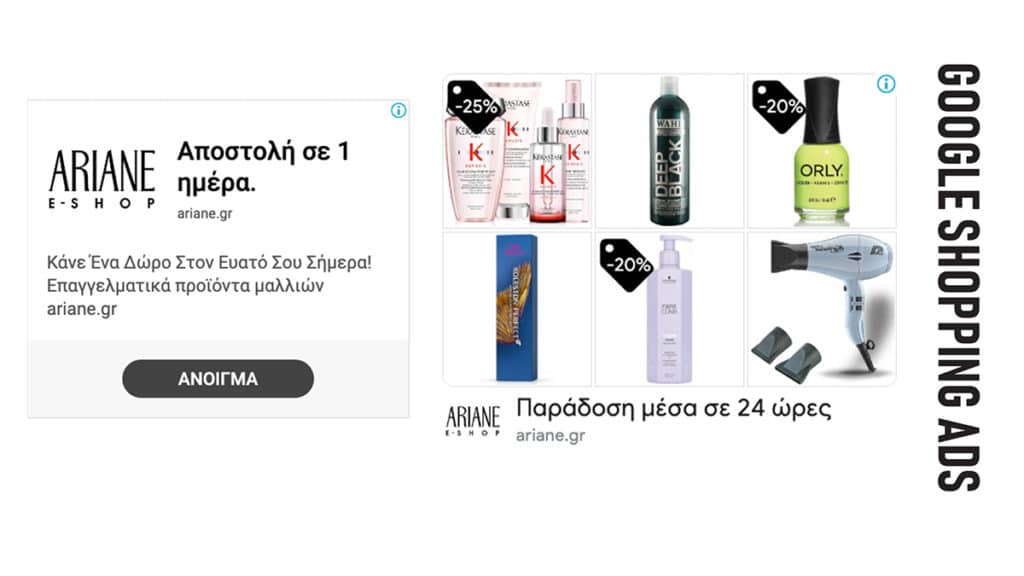 Through the use of Custom Google Ads Scripts, we managed to create a set of Performance Max / Dynamic Search Ads campaigns as a means to overcome the defaults caused by the 5-year-old installation.
On this basis, additional Custom Scripts were created, in order to give Google's algorithm additional information about the competition. After that, we placed metadata in the respective Feed Merchant & DSA with pricing values, which were related to the profit margins of each product per category.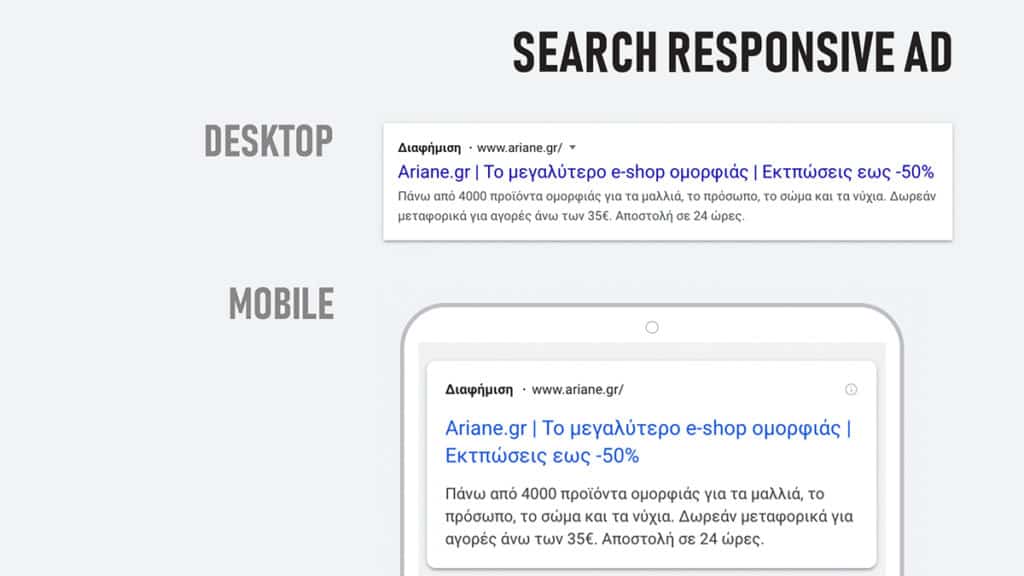 Possessing all the relevant information, we proceeded to the segmentation of the campaigns per Price Range and, respectively, per Margin Range, according to the logic of higher profitability for products with higher stock and higher profit margin.
The aggressive Bidding Strategy that we followed, in combination with the successive AB testing so as to export of the winner ads and, therefore, the gradual optimization of the Google Ads, brought particularly high percentages in performance marketing's ROAS for Ariane e-shop; percentages higher than what we had initially predicted.