360° digital marketing means that the communication strategy follows all the necessary requirements in order to offer users, consumers, and potential customers a modern omnichannel experience.
YES! STORES, the most modern and functional convenience stores in Thessaloniki, asked us to implement a multilevel, off & online, marketing strategy that includes everything from branding and packaging to UX (user experience) design, performance ads and social media marketing.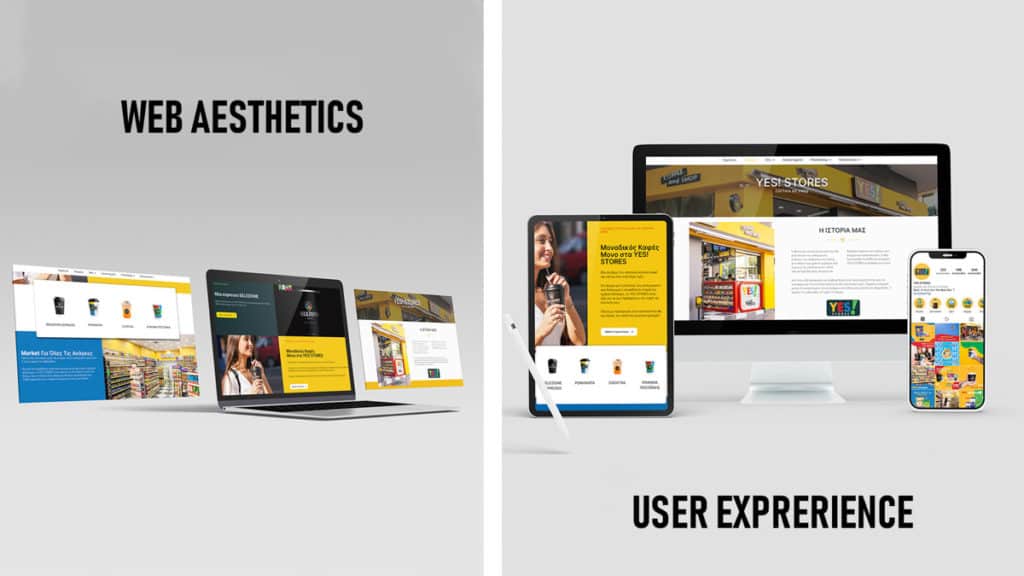 A crucial element of implementation was the creative integration of the corporate color palette, which, precisely because of its digitally oriented colors, offers unlimited possibilities to highlight the fast, plain & trendy logic of YES! STORES.
More specifically, the new UX we designed based on the corporate identity of YES! STORES was framed with a number of creative banners, which were also used, appropriately adapted, for the network of physical stores.
At the same time, we formulated and executed a targeted strategy plan for social media, which was specialized for individual local campaigns, depending on the requirements of each physical store and the general policy of YES! STORES.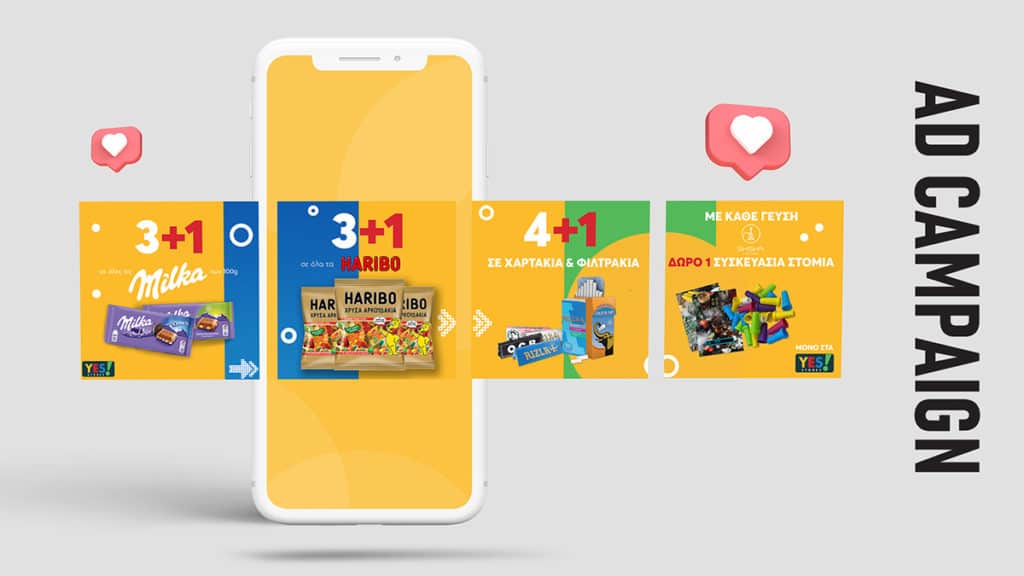 Communicating corporate identity digitally and in person is a challenge that affects all aspects of a 360° digital advertising agency; articulation of goals and strategies, parallel execution of different actions, collective work that requires creativity and coordination.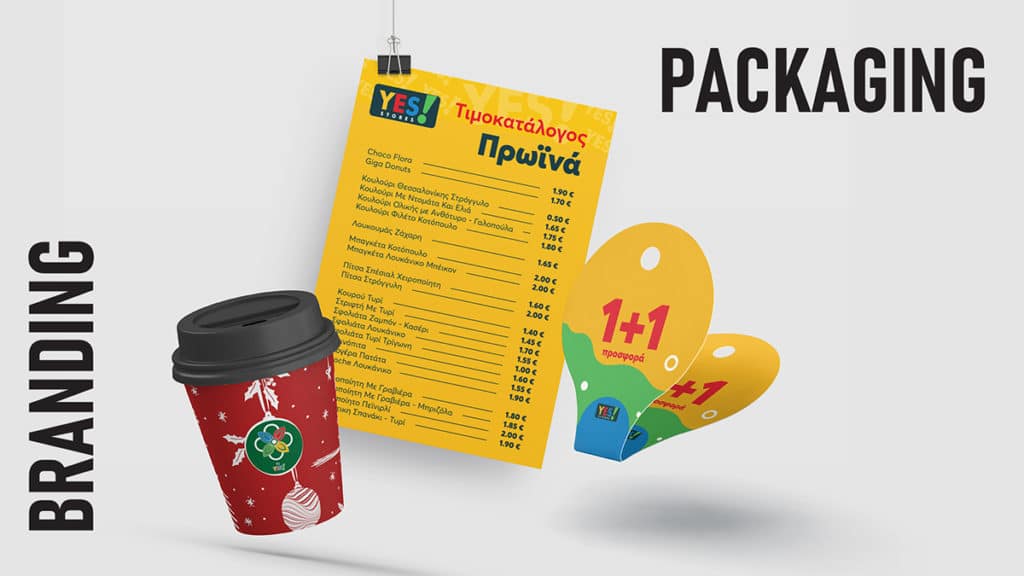 Final result: measurable results, distinct identity, modern aesthetics, multi-level effectiveness.