Daily Posting: Create captivating "stop scrolling" graphics with creative and entertaining content that stays true to the company's identity (fonts, corporate palette, etc.). The goal is to highlight products appealingly and innovatively, and maintain the inherent value or ethos of the business itself.
Days of Interest: Preparation of creative assets with targeted concepts for the significant days each month. These "DOI" creatives emphasize the brand's updated character, enhancing audience interaction and fostering positive associations.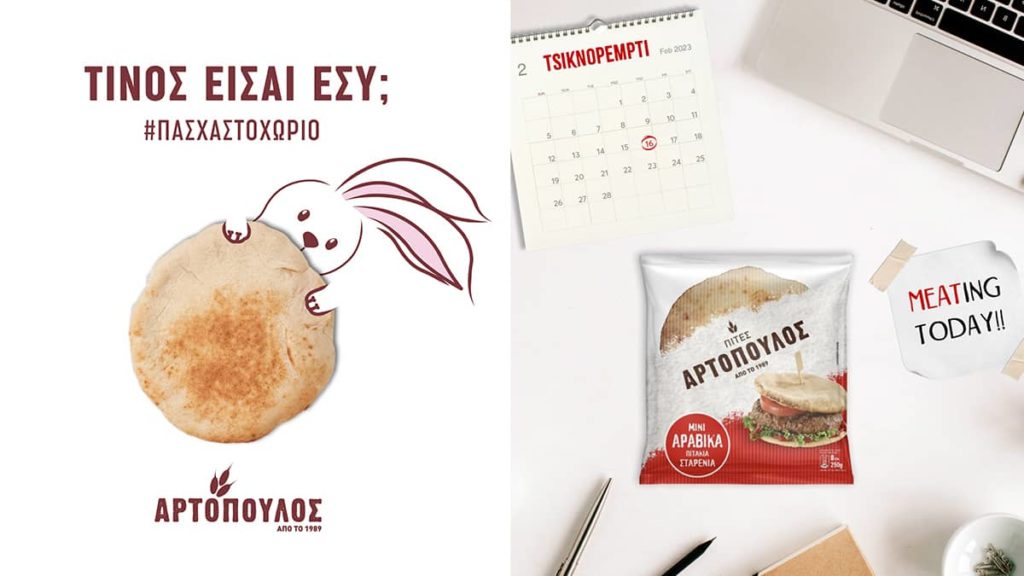 Copywriting: All creative pieces are accompanied by user-centered copywriting, which helps the brand connect with its audience and build trustful relationships. The brand effectively communicates its values, benefits, and product features by employing a language and tone with which users can identify.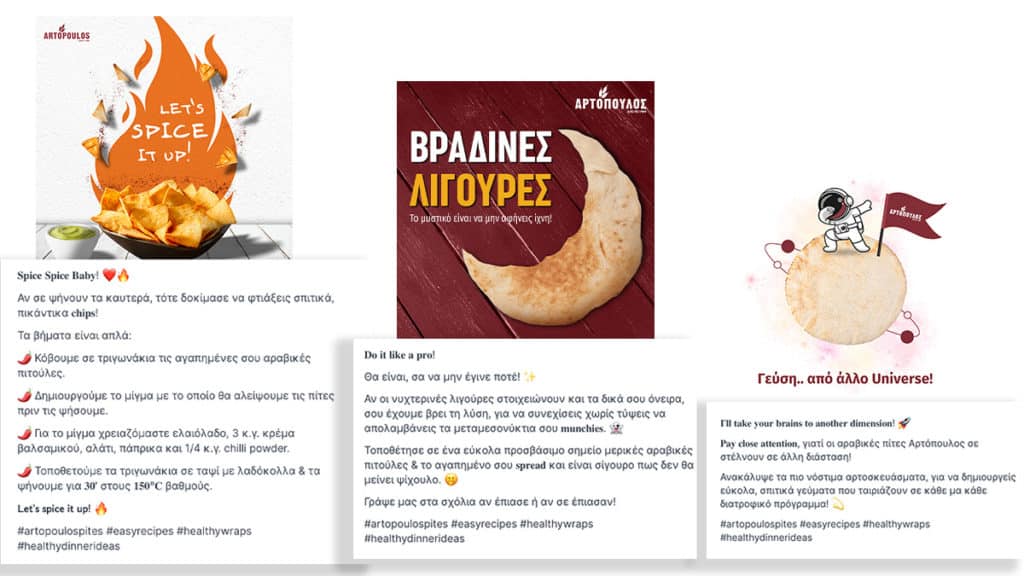 Social Media Promo Campaign for New Packaging:
Strategic planning of a comprehensive online advertising campaign, aimed at creating awareness around the new packaging in major supermarkets nationwide. The actions that were utilized include:
Animation Video: A creative piece inspired by The Beatles' iconic Abbey Road album cover, transformed into a motion video. The final frames recreate the renowned photograph and feature individual product presentations. The choice of this specific reference aimed to create a vital "stop scrolling" effect.
Influencers: Collaborations with popular TikTok and Instagram content creators, who presented the new packaging to a new audience in an organic way through creative recipes. Following the briefing given to them with the key points of the action, they produced attractive and authentic content in which all products were effectively integrated. This concurrently boosted the brand's visibility across different audiences.
Contest: The campaign was accompanied by an enticing offer for brand familiarity in the form of a large giveaway contest. To maximize virality, increase followers and overall engagement rate, the contest included multiple winners who received individual product packages with the new packaging.
KPIs: The campaign's results were measured based on the "stop scrolling" custom metric we set from the ads manager. This metric calculates users' attention span (3-second video views: impressions), with the rate reaching up to 45.35%. This led to the maximum utilization of our advertising expenditure, achieving the desired visibility.