How do you communicate on an omnichannel level the most recognizable brand of a specific market? How do you adjust in social media marketing an already established communication strategy?
BOXER, the most well-known domestic footwear industry with over 100 years of history in Greek society, asked us to implement an integrated digital marketing campaign, which would intertextually incorporate the already completed TV commercial for the brand's SS22 collection.
The TV spot tried to highlight the personality that only a highly recognizable shoe brand can offer. A shoe brand which is known for its timeless character that revolves around its unparalleled quality. Your shoe is you. Therefore, faces and shoes alternate in a sufficiently abstract setting, where style and identity are harmoniously involved.
To align this content with the production of social media content, we focused on a correspondingly oriented product display of BOXER shoes. The aim was to make the shoes refer to the minimal character of the TV commercial by themselves.
Happy Valentine's -Day ❤️️

𝐖𝐢𝐥𝐥 👠 𝐛𝐞 𝐦𝐲 𝐕𝐚𝐥𝐞𝐧𝐭𝐢𝐧𝐞? Να έχετε αυτό που αγαπάτε και να αγαπάτε αυτό που έχετε. ❤️️ https://boxer.gr/ #valentinesday #Boxershoes #casualshoes #leathershoes #shoes #womenshoes #sneakers

Δημοσιεύτηκε από Boxer στις Παρασκευή, 11 Φεβρουαρίου 2022
Based on the particular characteristics of graphics that are intended for social media, BOXER shoes and accessories embodied human values ​​and familiar messages, while, at other times, they personified individual choices and everyday situations.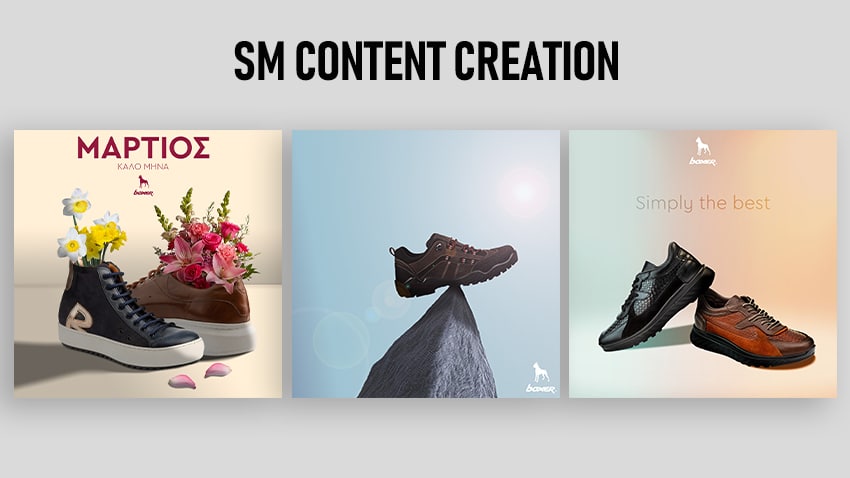 The material produced was used as content, at the same time, in performance marketing actions aimed at increasing e-commerce sales, and in other channels, such as corporate communication through email marketing.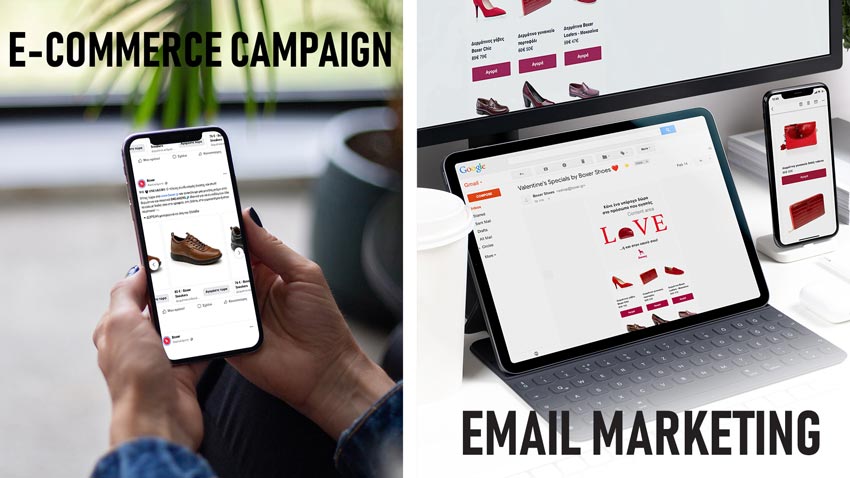 It should be taken for granted that running an advertising campaign on TV increases online searches with branded keywords, which end up in a company's eshop. This is something that was, nevertheless, expected in the case of a highly established brand.
The above facet enabled us to act more specialized at the SEO level by strategically targeting keywords that we had identified, through search engine marketing research, that lead to BOXER's eshop new audience.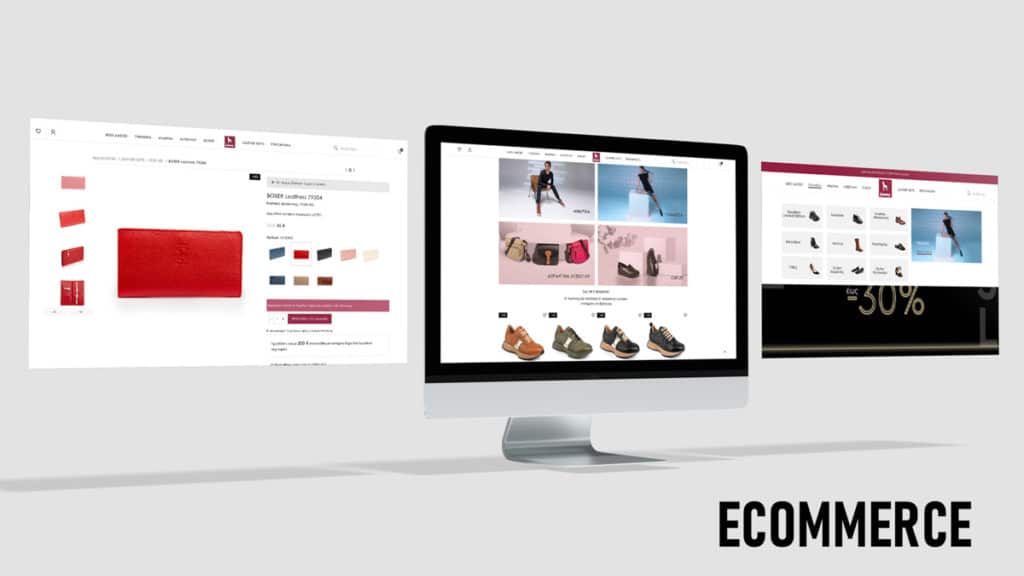 The overall increase, through the combined digital actions in all channels, in the number of users interested in BOXER's products led to the need to replace its online store with a fully functional eshop, which would totally meet the requirements of the field, but would also be worthy of the name of the famous Greek brand.
With this in mind, our team designed the UX (user experience) of BOXER's new eshop, which is distinguished for the integration of all the basic best practices for the operation of a CMS-based website, but also stands out for a series of elements and adds that increase its conversion rate.
Indicatively, the mobile menu of categories with icons resulted in +15% of the time spent on the website, while the mobile slider navigation in categories via icons yielded +25% CTR (Click Through Rate) on the specific subpages, as well as the corresponding desktop navigation resulting in +10% time spent on the website and +20% CTR on the category pages.
In the above one should add the points reward system, where with each purchase you earn points for the next order, gift cards after purchases and the combined bundle offers of a "bought together" type, where, for example, with the purchase of a shoe one can get a certain accessory with an additional discount.
When you have to manage a big brand, there is a risk of producing a boomerang effect, while trying to differentiate. Communication and marketing mean, above all, a complete understanding of the starting point of each action.
Our team fully understands this. We start from an individualized approach to each case, we continue with the thorough research of the field and, finally, we implement actions based on optimizing the goals that have been set in advance.