Terkenlis patisseries were founded in 1948 in Thessaloniki, with the first historical shop being created at the junction of Tsimiski and Aristotelous streets. Their exquisite sweets and pastries, based on traditional Greek and international recipes, are available in a constantly growing network that lists 19 stores throughout Greece.
In order to communicate the unparalleled quality of their products and to keep up with the trends of the time, Terkenlis patisseries decided to trust our team, for the first time, with their presence on social media, focusing on the production of high added value content that responds to the reputation of their famous desserts.
For example, for Valentine's Day we chose to highlight their proverbial expertise in confectionery through an innovative and impressive post, with a key copy of the well-known phrase "Love is in the air" and a visual impression of the 3D design animation of a real Terkenlis' cake flying, whose characteristic movement simulated the "fluttering" of love.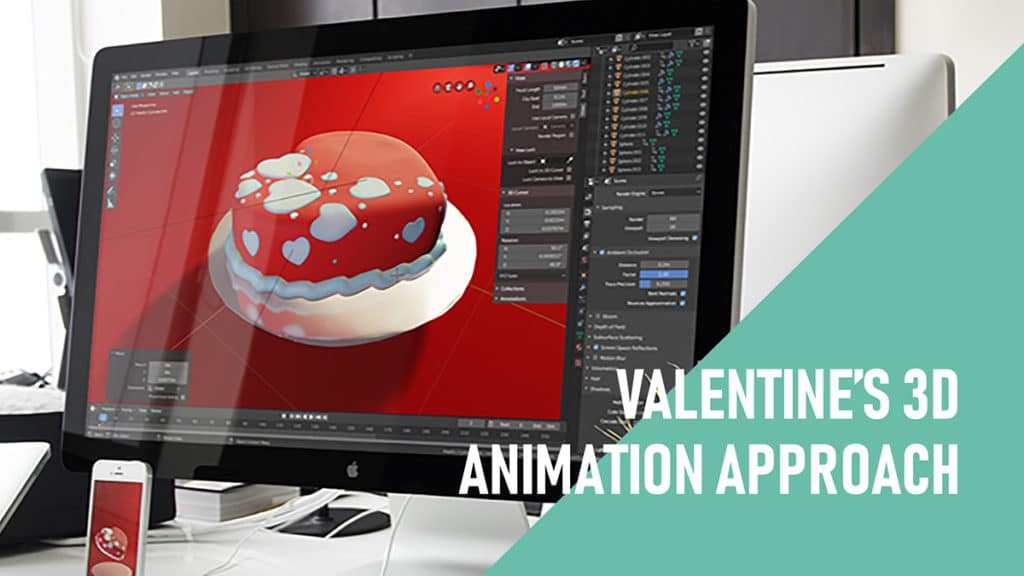 The communication upgrade of Terkenlis patisseries' digital interface points with the general public, alongside the expansion of branding through the announcement of additional and new products, was framed by the designing of a separate eshop that could serve the needs of online customers, in order to reduce congestion in physical stores, but also to ensure the health of citizens during the early period of the pandemic.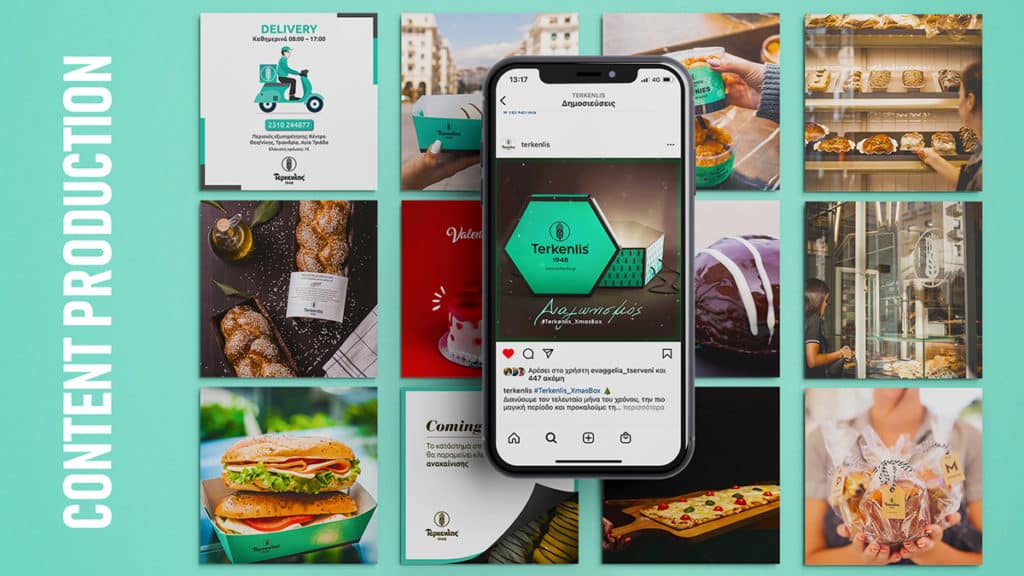 We designed a UX (user experience) for an easy navigation. The UX was fully responsive for every device and based on the corporate identity, so that the users who would visit it would immediately familiarize themselves with a sense of flexibility for the comfortable browsing of the products offered and the secure completion of the purchases. This being so, the final checkout included the click-away option through a drop-down menu of specific points of sale.
Terkenlis patisseries' perrenial cooperation with our team has been characterized by relationships of trust and mutual belief that the constant emphasis on detail, the permanent focus on maintaining high standards and the required combination of expertise and dedication results in the delivery of products and services that stand out and are recognized for their value.