PKP is a modern accounting office in Thessaloniki, which provides accounting, tax, and consulting services to businesses and citizens. The PKP accounting office innovates by providing remote accounting services throughout Greece and abroad, through its online store.
Starting the cooperation with PKP, a very clear goal was set: to win first place for the majority of keywords related to the business, within the first year of our cooperation. In other words, we were asked to create an online accounting encyclopedia that would appear higher than any other result in Google's organic results.
To achieve something like this, we had to find a way to automate the entire process of collecting and classifying all the information that would help us achieve this difficult task; information such as keywords, the number of competitors, the location of a website in Search Results, the related search terms, the type of search (navigational, informational, transactional), the title of each page and much more.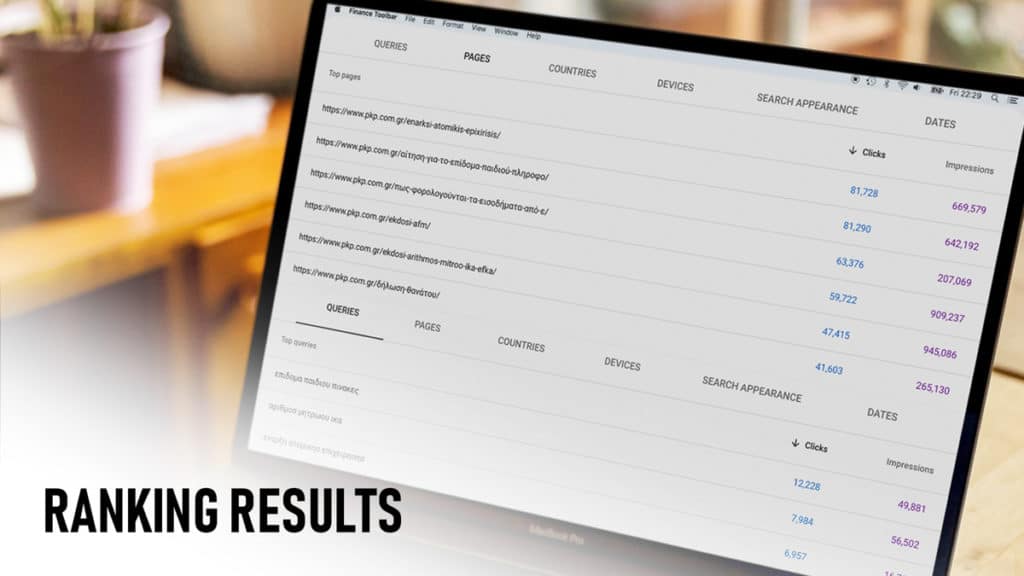 The above are useful elements that, in most cases, need a manual evaluation by a specialized Google Ads Specialist, in order to be translated into effective SEO Campaigns. This kind of thing, however, requires a lot of resources, in terms of work, time and money; while, most times, this seems impossible for websites with a large number of pages and offered services.
Using Google's App Script, we programmed a script that pulled search data with the help of a 3rd party tool. So, after the end of the process of recording and processing the data, the SEO Specialist received a ready file with grouped all the necessary information for writing the necessary ads.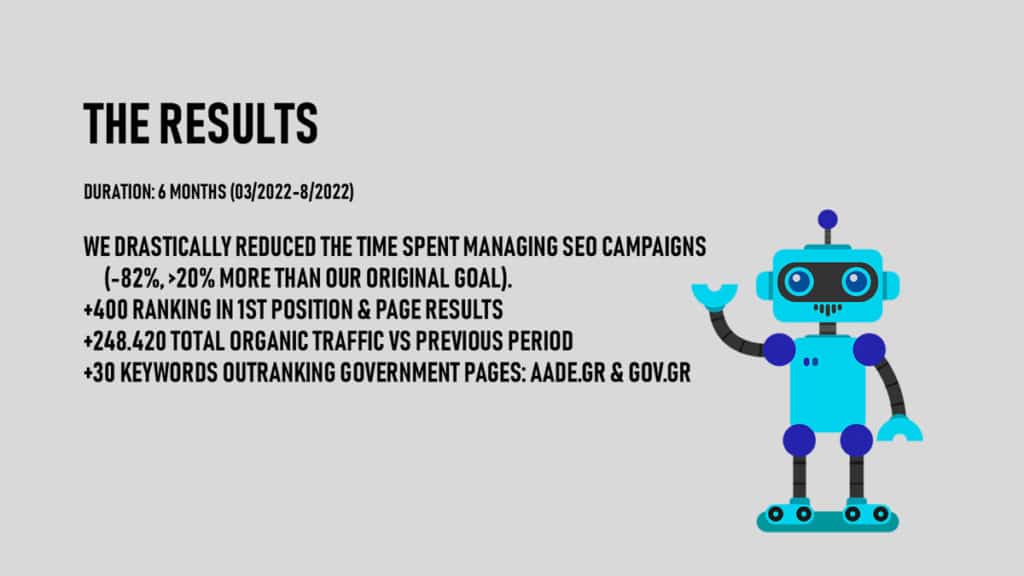 Thus, we managed to have over 420 words on the first page of Google searches for informational keyword categories, we achieved a monthly increase of +6,110% in total organic traffic, and, finally, we achieved and exceeded in organic position, for many of the keywords we targeted, gov.gr and AADE's website.