Resaikos Italian Living manufactures contemporary furniture inspired by Italian collections and is the official representative of major Italian design houses. With more than 40 years of experience, it is a symbol of quality and reliability in the world of furniture.
The Resaikos team approached us in order to create a redesign for their online store that would improve the user experience (UX) and optimize the website at a SEO level. This being so, our approach was to design the eshop in a clean & minimal aesthetic, which would align with the Italian, high-quality, luxury furniture offered by the brand.
We also focused on optimizing the UX (user experience) of the website in order to create the best possible conditions for the user visiting the eshop.
As a result of our efforts, we saw significant improvements in key web metrics. In particular, we saw an increase in the click-through rate from organic users, an increase in total leads and an increase in the time spent on the eshop.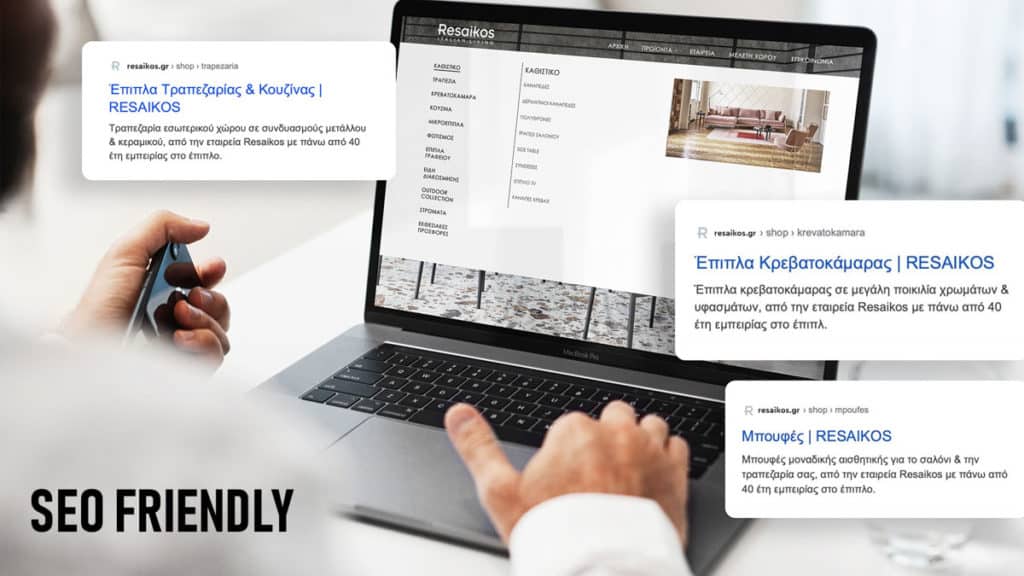 Reorganizing the menu and subcategories to make the website more SEO-friendly was one of the tactics we employed to accomplish these outcomes. Additionally, for each page, we used precise keywords and meta descriptions; thus, we enhanced additionally the mobile user experience for navigation.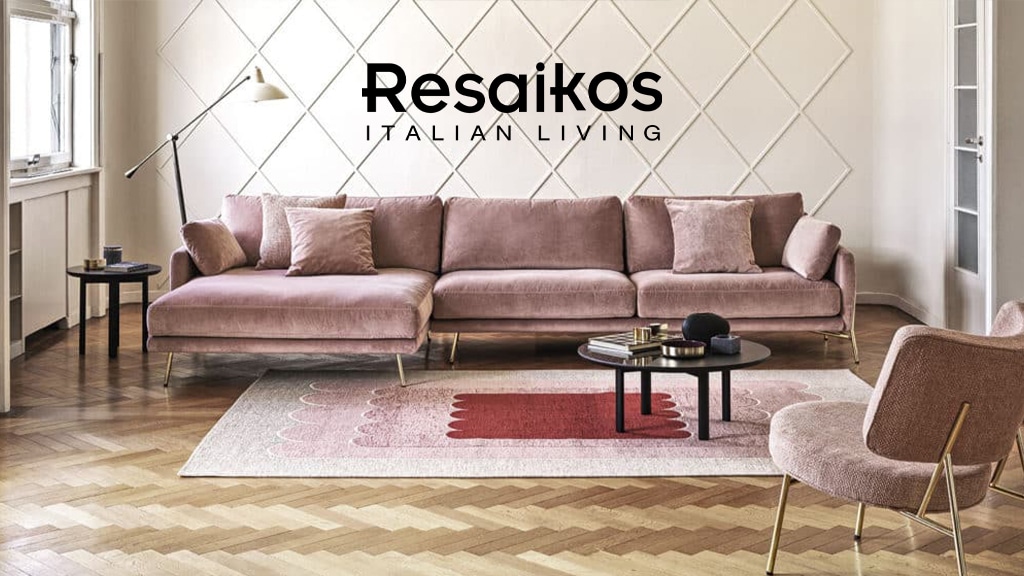 Overall, redesigning the Resaikos Italian Living online store enabled the very dynamic brand to manage all its digital marketing channels (Google Organic, Google Ads & Facebook Ads) to achieve the maximum ROE (Return on Equity).