The rapid developments in the everyday life of all of us, and new standards and requirements in business operation, resulted in the need for an e-shop, which will be able to serve the needs of customers online, in order to reduce in-store congestion, as well safeguard the health of citizens.
Objective
InYourCity undertook to develop the new e-shop of Terkenlis, in order for it to better serve customers, under the circumstances.
Our approach
Our goal was to help a user visiting the new e-shop of Terkenlis to become immediately familiar and get a sense of flexibility, in order to browse all the products easily and complete their purchases securely.
Methodology
Considering the fact that many of the company's customers were possibly very little, or not familiar at all, with technology, we created an e-shop that was easy to use and was also based on the corporate identity, and which could be used by anyone.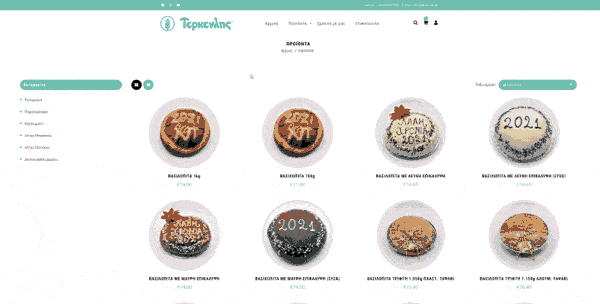 Moreover, we integrated a new option into the e-shop, i.e. "click away", which will help the user even more.
What is a Click Away e-shop?
The option that is offered to a user visiting the e-shop, to complete their order online, and collect it at the shop of their choice (at no extra cost).

In the case of Terkenlis, before the final checkout, 6 specific points of sale are displayed to the user, from which, he or she can choose the one that suits him or her best, in order to collect his or her order from there. However, in addition to the click away option, we also added order delivery by courier as an available option.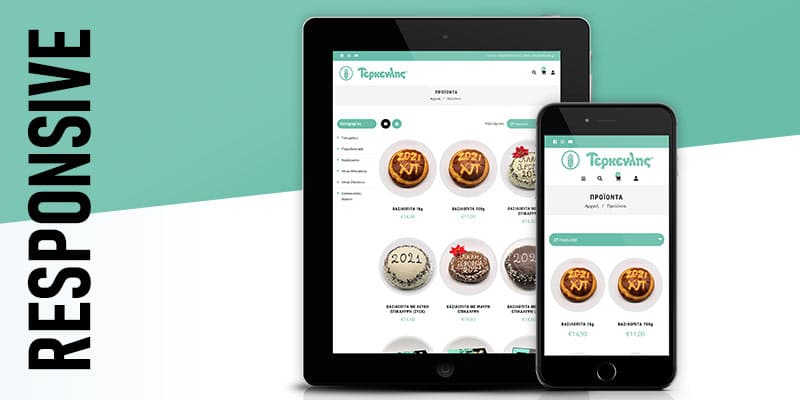 During the process of building the e-shop, our main concern was for the end result to be responsive, i.e., the e-shop to respond equally well to a desktop, tablet, or smartphone device. This is an important task that improves user experience, and ensures that a user does not leave the website dissatisfied.
The color palette that was selected to "line" the design is based on the colors of the corporate identity of Terkenlis. It is critical that a company maintains a uniform image throughout its points of contact with the public, since, in this way, brand uniformity and proper promotion are ensured, as a whole.
You can view the new Click Away E-Shop of Terkenlis live here: https://terkenlis-eshop.gr/