Objective
Through a consistent social media profile, "Terkenlis" patisserie highlights the premium quality of its products, keeping up with modern trends, at the same time.
For St. Valentine's Day, our goal was to highlight patisserie expertise, by choosing to take its digital image a step further.
Our approach
After research and in-house brainstorming, we ended up with the concept: "Love is in the air". The result had to be innovative, different, and definitely impressive.
The idea of a 3D design animation of a heart-shaped cake was the ideal option for us, in order to capture the concept that we had selected.
Methodology
At first, we took photographs of the cake that was given to us, by taking different shots, and then, we selected the one that would perfectly match the desired result. Based on the concept, we wanted the model cake to follow an upward movement, like flying, thus capturing "eros".
Based on the real cake, we built a 3D model of it, integrating the same colors and textures. Then, we created the sense of a flicking movement to connect it with the original concept. The animation was completed with the right placement of the copy, which completed the picture in an ideal way.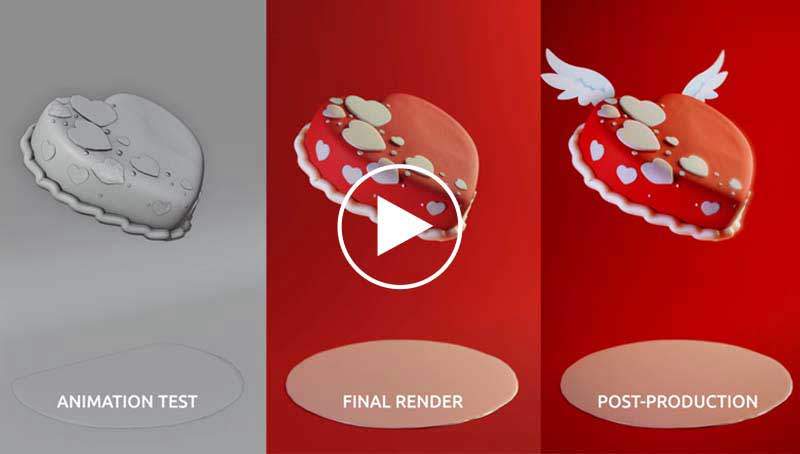 Result
The end result did credit both to the team of InYourCity, and the people of Terkenlis who trusted our idea all along. The post captured the message of Valentine's Day in the best possible way, and received many positive comments and messages from friends and followers on social media.