The Aegean Messinia Pro-Am, the 5th consecutive international tournament on the premises of the famous Costa Navarino which is kindly supported by Aegean Airlines, will take place in September 2022.
Our team was asked to build the main website of the event, which will host useful information for participants, spectators, and stakeholders; from general information about the tournament and registration info to necessary access details and details for sponsors.
Precisely because of the importance of the golf tournament and the value of the hosting place and the main sponsor, we chose for the website a plain UI/UX with a clean interface, in which we incorporated characteristic photographic material from the beautiful sports facilities of Costa Navarino and the unique travel experience offered by Aegean Airlines.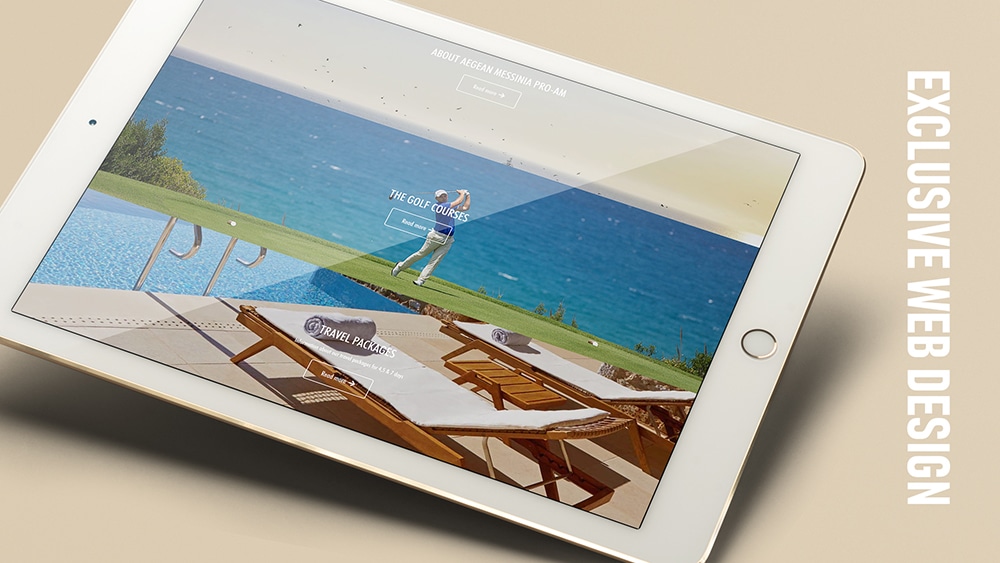 The website, because it is addressed to an international audience, is written in English. With accessible and at the same time informative speech, it prepares, in terms of functionality and aesthetics, all those who will participate in the Aegean Messinia Pro-Am for an exciting four-day tournament with parallel thematic events.