The aim of this specific project was to create a modern corporate identity for the Phlebology Clinic and frame it with digital actions that would highlight the clinic's brand and the valuable services provided by its personnel.
Therefore, in order to create a distinct medical brand, we chose to give a human-centered dimension through a straightforward design. In particular, the choice of blue and red colors refers to veins and arteries, which were captured in the design as two lines that join; thus, creating the feeling of a human body.
With this approach, the Phlebology Clinic's logo was an essential guide for the graphic framing of cards, advertising forms, folders, etc. At the same time, it modernized the clinic's digital presence in all interface points (company's website and social media), keeping the corporate identity of the clinic unified.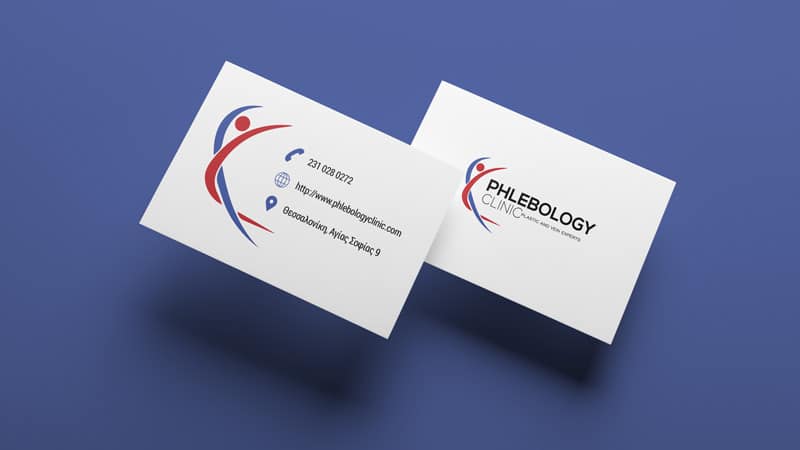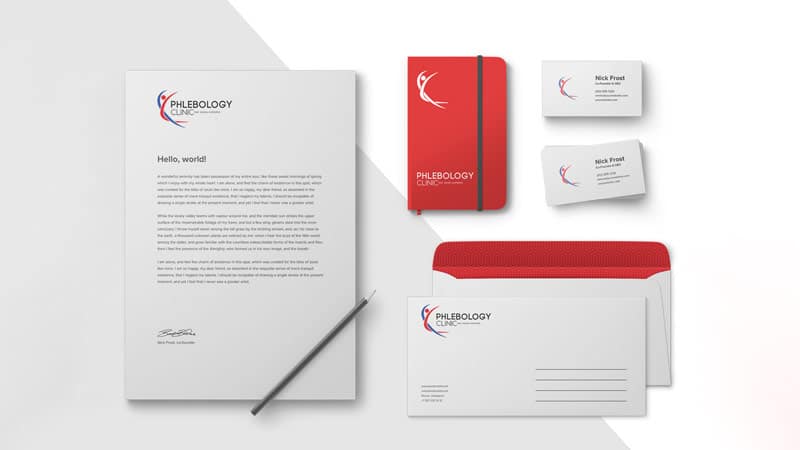 In addition to creating a modern corporate identity, the marketing objectives included, among other things, an immediate increase in appointments for the clinic. On this basis, we proceeded with Lead Generation campaigns with targeted audiences (based on location, age, etc.). Indeed, given that Facebook restricts the promotion of surgical or botox-related services, we inspired alternative campaigns, which we framed with suitable captions and graphics, easily overcoming the aforementioned obstacle.
Alongside the actions on social media, we also promoted through Google's search and display network (Google Ads & Remarketing Display). Specifically, for Google Ads, research was carried out for targeted keywords related to the clinic's services. Then we created relevant campaigns and directed the audience to the corresponding landing pages within the website.
The Phlebology Clinic managed soon to generate added value, enhancing its public image with its new corporate identity. At the same time, the advertising campaigns attracted new people, who turned to the clinic in order to provide them with specialized medical services