The dietetic office of the clinical nutritionist Vasiliki Gesouli entrusted our team with the implementation of the initial digital marketing strategy of her online office with one main goal: attracting new customers.
Recognizing the value of digital marketing and digital communication in the Covid era, she asked us to draw up a digital marketing plan and produce content that would modernize the brand Image of her office and ensure a constant flow of new clients through social media.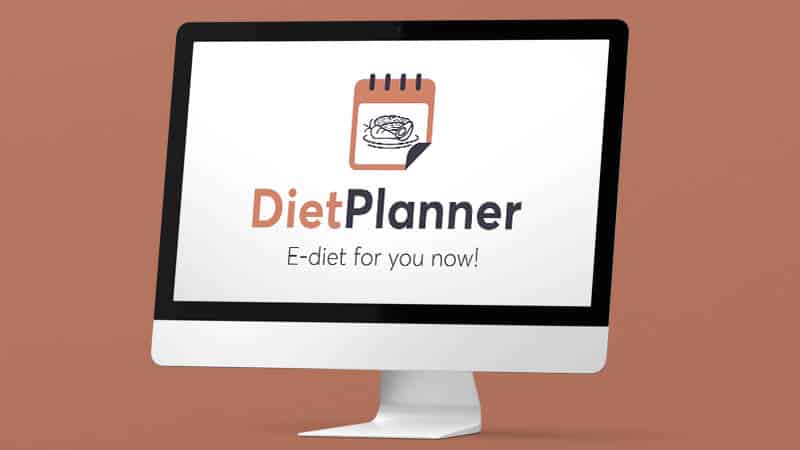 To achieve our goal, we divided our strategy into two main pillars.
Initially, the production of the corporate identity included the creation of a name with clear descriptive characteristics (Online Diet Office DietPlanner), the addition of a tagline with a personalized address for an easily recognizable explanation of the brand (E-diet for you now!) and the creation of a logo with a digitally oriented corporate color palette and a characteristic name connotation (calendar tab with healthy food plate).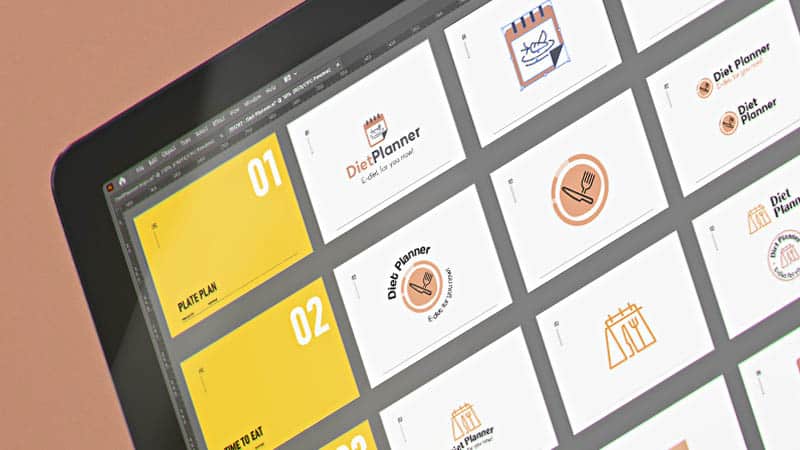 The next step was the creation of a suitable sales funnel by increasing contacts from social media (Facebook & Instagram).
For this reason, we decided to carry out a Lead Generation campaign and, therefore, we structured the UI/UX of the corporate website www.dietplanner.gr in a way that would refer to the landing page of such a campaign. Specifically, its homepage included a contact form, while alongside the basic call-to-action promo (application for a Free Online Assessment), there was also the option to directly purchase a nutritional package (Up-Selling Strategy).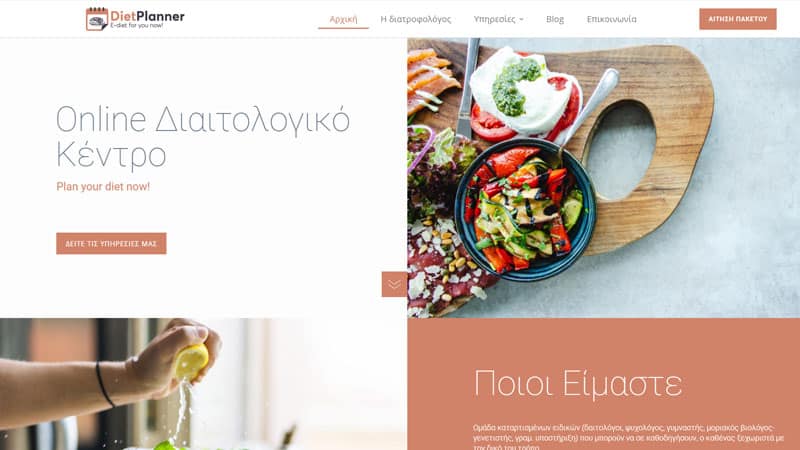 The campaign's main goal was to bring quality traffic with the maximum engagement rate. Instead of using the standard lead event as the prospect campaign's main objective, we created a Custom Conversion Event triggered every time the user reached 90% of the page scroll. In this way, we were able to gather only engaged traffic to the remarketing list, assuming that this audience would be more ready to buy.
Thus, the implementation of the plan, in which a custom conversion event was created as the main objective of the prospect campaign instead of the usual standard lead event, yielded the desired results in practice, respective of the initial restricted budget (Ad Spend).