AUTOTECHNIK is a venture that was established by qualified engineers from Thessaloniki.
They contacted us on the basis of their outdated and not user-friendly website. Recognizing the need for a more effective digital presence, AutoTechnik asked us to revamp their image and promote their work throughout the whole spectrum of digital media.
Performance Ads
Based on the company's goals, and according to the marketing analysis that we performed, we created ads that targeted the right audience, considering specific geographic (city/town, region), demographic (male, female, age), and behavioral characteristics (e.g. people with a high online engagement).
The campaigns included various types of promotion, such as the promotion of posts (post engagement), starting a discussion (message campaigns), and promoting page traffic (traffic). Ad visuals and copywriting were also designed in a way that the writing and communication style is relevant to the target audience. Finally, through daily monitoring, we could provide the right feedback for our actions, and make minor changes, if required.
Integrated Omni-Channel Campaigns
To celebrate the completion of 10 years of operation, AutoTechnik wanted to reward both existing and new customers through an integrated promotional campaign. The concept that was communicated was "AutoTechnik: 10 Years – 10 Presents". In order to set up this campaign, graphical material was created, which was communicated both on social media and on the page, and offline, through flyers and a poster.
Photography/Content Generation
In the context of an integrated communication digital strategy, we proceeded with content generation through on-site photography and video production. Since photographic material is in the front-line of an effective digital strategy, we undertook to perform two consecutive on-site photography sessions. Photography was aimed at displaying effectively all the stages of a vehicle testing process. At the same time, the key advantages of the company were photographed and communicated, such as modern equipment, skilled staff, comfortable waiting area, etc.
Since each online platform (Facebook, Instagram, Website) sets its own requirements, in terms of size, style, and content, each photograph was taken according to a specific strategy that referred to its use
Website
Website hyperlinking is a critical factor for an integrated digital strategy to be successful. Although Auto Technik had a website, it was outdated, in terms of user interface and experience. At the same time, the page style had zero responsiveness, while it was not designed for mobile devices. This fact had a negative impact on user experience provided by the brand, and also harmed the company's image.
With a coordinated effort that we gradually made through several visual interventions on the existing website, we attempted to improve its image and functionality. However, unfortunately, as it emerged, the existing website framework and structure were major obstacles to this effort of ours. Therefore, it was jointly decided to build a new website (https://auto-technik.gr/) according to best practices on User Experience and User Interface.
Furthermore, emphasis was placed on the strategic design of the page, in order to meet the main SEO principles, through optimized images, the right page slugs, meta data, etc. Finally, call-to-action buttons were strategically placed, in order to increase the chances of the user completing each conversion that we had set as a goal (appointment arrangement, newsletter subscription, etc.
Web Elements Design
For the website, we additionally implemented a series of graphic mock ups and icons, which were harmonized with the colors and image of the corporate identity. In this way, we managed to increase user experience significantly, adding value through innovative design material.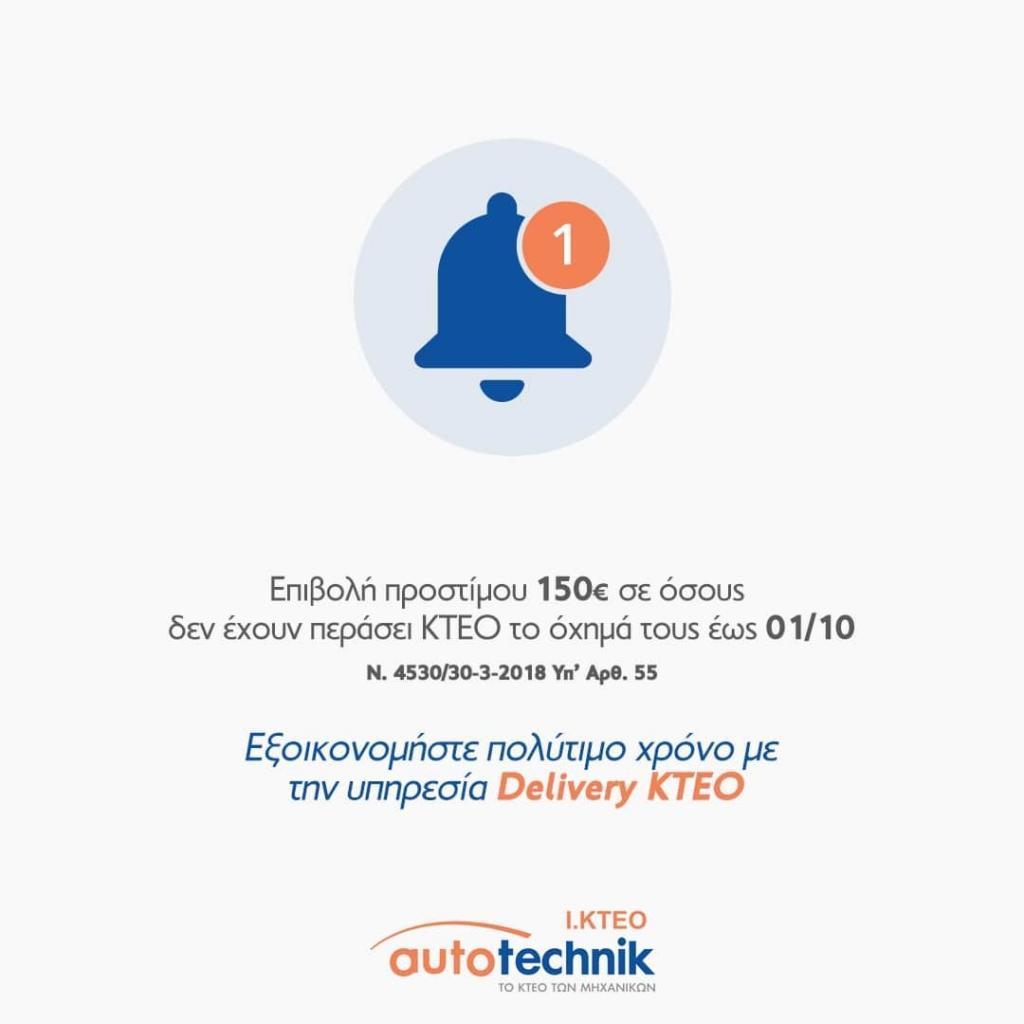 Google Ads
For the effective promotion of AutoTechnik in Google's search & display network, we followed 4 specific steps. First of all, we performed an analysis of the search volume and competition level of specific keywords (keyword research) that are related with the MOT testing industry. Secondly, and based on the results derived from the analysis, we selected the most suitable campaign type (PPC, CPA, CPM, etc.) that met the company's needs and goals more effectively. After that, we implemented a design that included setting up campaigns, and classifying keywords into the right ad groups and campaign targeting type (e.g. local targeting). Lastly, we created ads and ad plugins, according to the targeted keyword grouping. Ads were set up according to best practices dictated by Google, in terms of structure and content.
The response that we had to all of the above actions was positive throughout the digital media spectrum. The data that we received, showed excellent results, in terms of both quality and quantity. Through our actions, we managed to add a modern touch and new style to a classic brand that was 10 years old, repositioning AutoTechnik as a top choice in the consumers' mind.