The Greek company AETHERAL designs high-quality Skin Care products and is known for the face care series of the same name, which response uniquely to the modern conditions and needs of women's skin.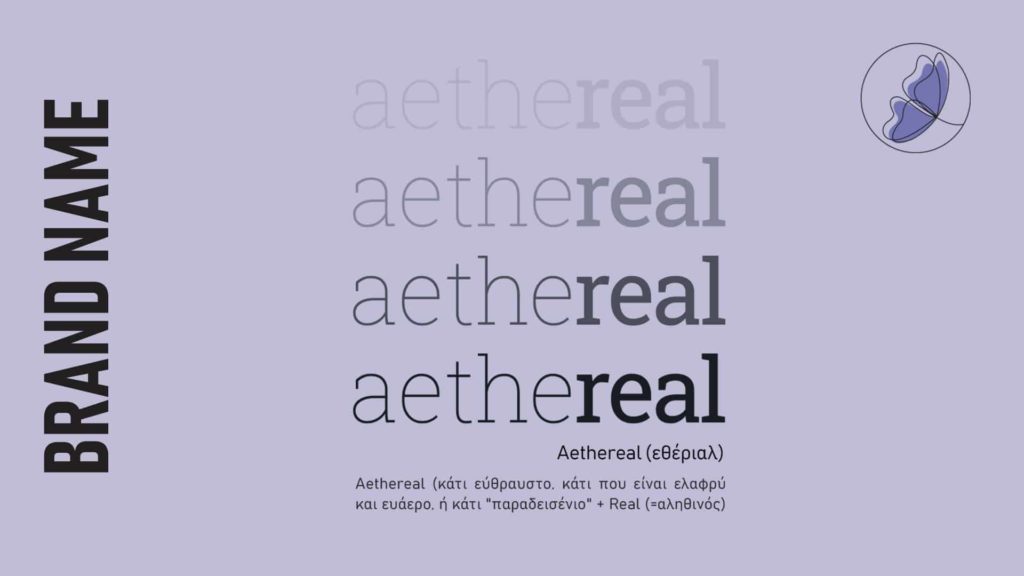 Our team was asked to create, as a whole, the corporate identity, by finding a brand name, creating a logo and designing the packaging, but also the construction of the relevant online store, while producing content for the digital touch points and carrying out campaigns on social media.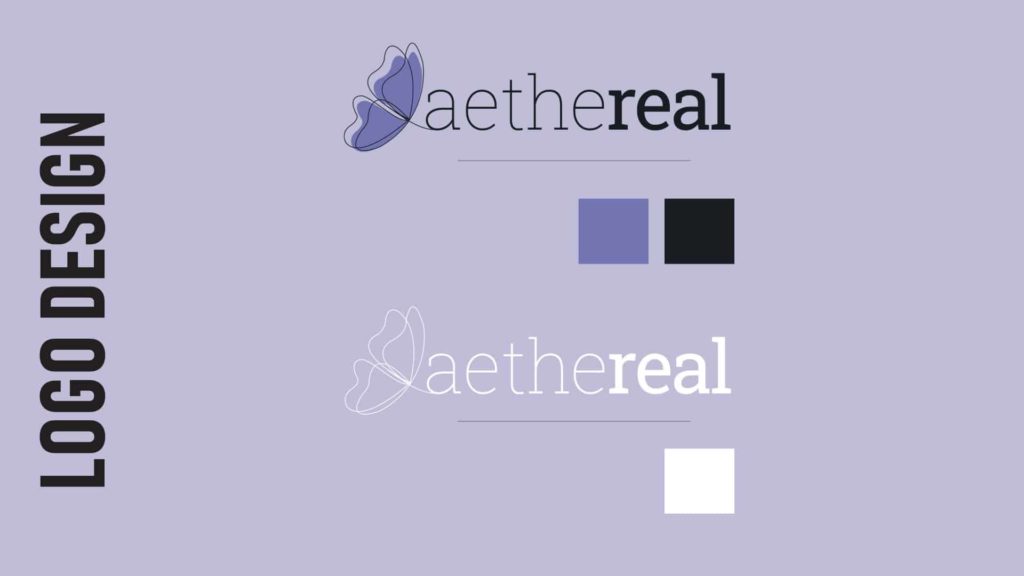 More specifically, the naming of the company, and by extension the basic anti-aging series, had to be captured with a characteristic term, with multiple connotations and simultaneous meanings. The choice of the term "aethereal" refers to the fragile nature of the skin of the face, but also incorporates the "real" perspective of maintaining youthful vigor with the use of appropriate skincare products.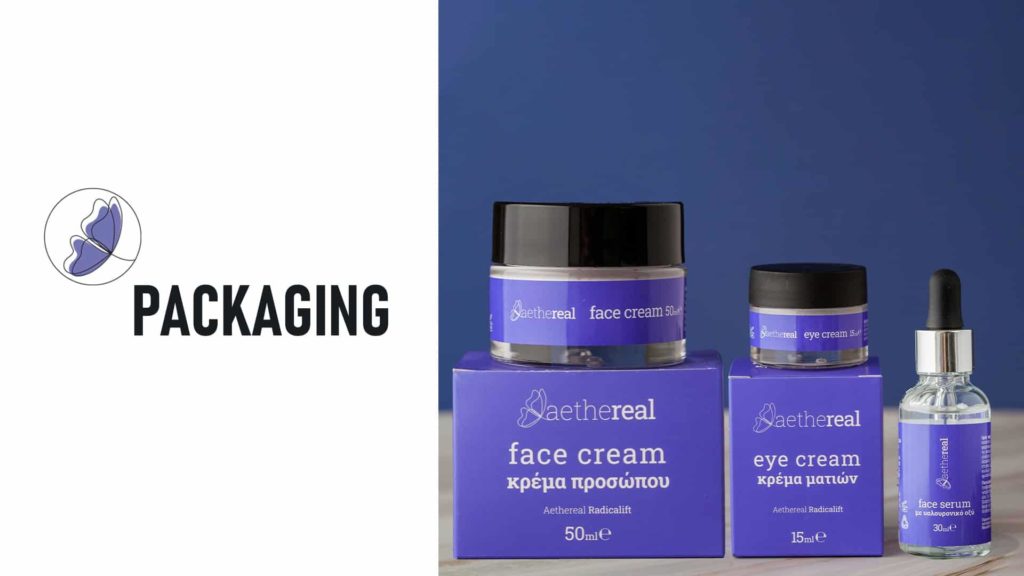 In relation to the creation of the logo, a distinctive font was chosen in order to be able to distinguish within the name the "real" facet and a double version of a night flower was used as a symbol to refer to the effect of using skincare products during the night.
As for the corporate color palette, purple was preferred as a base with the aim of this choice being a metonym of the required knowledge behind the anti-aging series, the given ability of the products to bring about the desired results and the luxury we owe to ourselves.
The creation of a carefully targeted corporate identity enabled the creation of stylish and practical packaging for the facial care products, and the construction of an eshop through which the general public could purchase Aethereal's creations.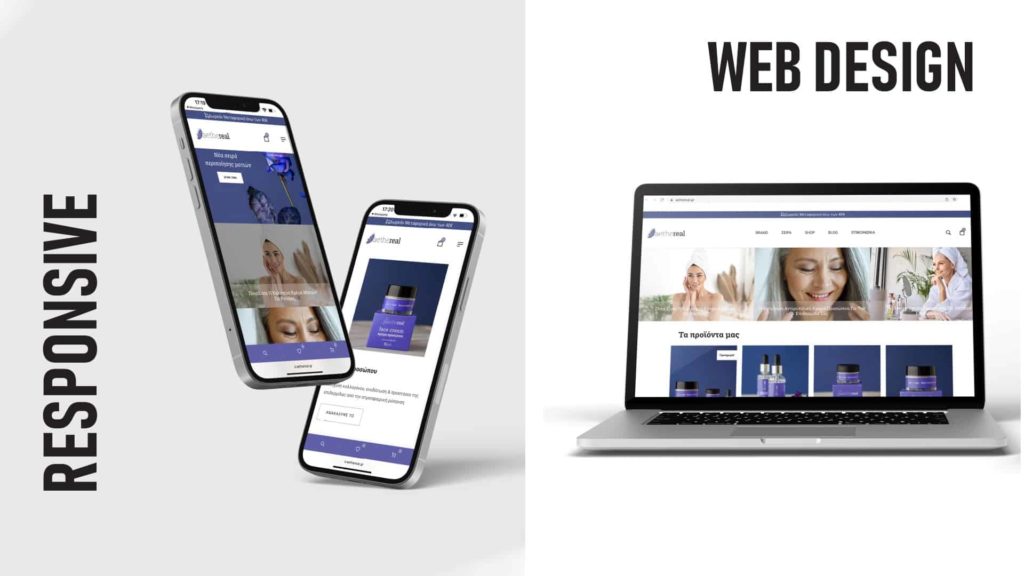 Particular emphasis was placed on the clean aesthetics of the website as an intertextual integration of the company's color palette and identity, in general, but also on the responsive nature of the eshop's UI-UX.
Indeed, a corporate identity designed in detail with a digital orientation can also be a starting point for the production of refined content for social media, which visually and aesthetically upgrades the quality care products of Aethereal.