With a presence in the coffee industry since 1958, Nettos coffee has now managed to grow into a chain of 3 stores in Thessaloniki; the latest opened in 2019.
We undertook the task of completely revamping the company's brand, with immediate application to the new store.
In order to communicate product uniqueness & quality and the modernized environment of the new store, we proceeded with the development of a custom design. We created a corporate pattern, which was framed with custom icons that were associated with the categories of products on offer in the stores.

We redesigned the logotype and the other elements of the corporate identity. The custom design that we created was applied throughout the branding spectrum.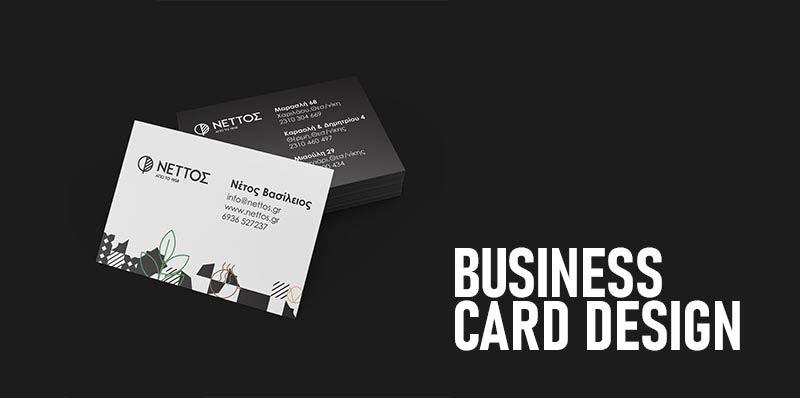 For the store's front view, we used the Blender program. Our goal was to build the new store's front view in its actual size (in proportion).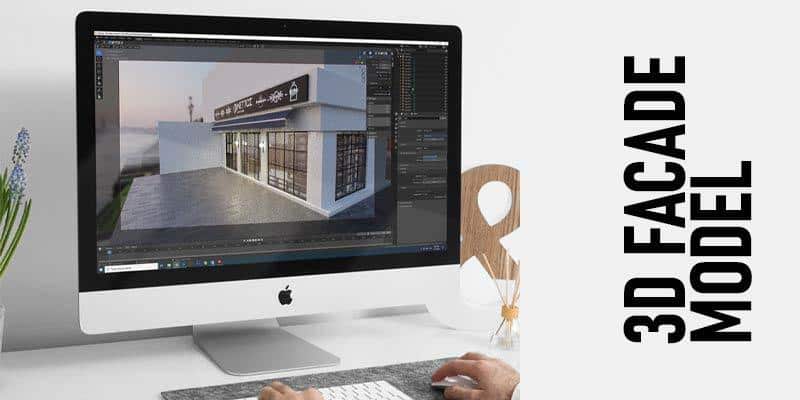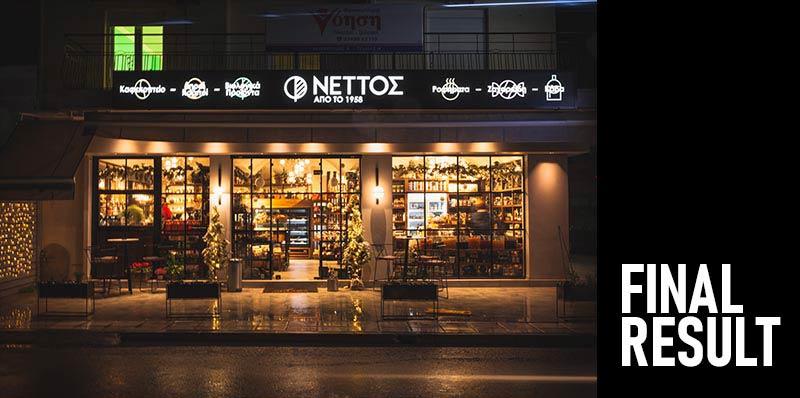 Following the same logic, we created internal product category labeling, which was presented in 3D format.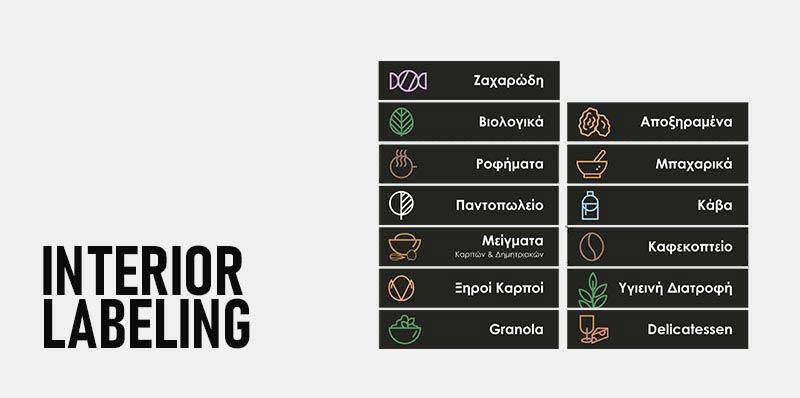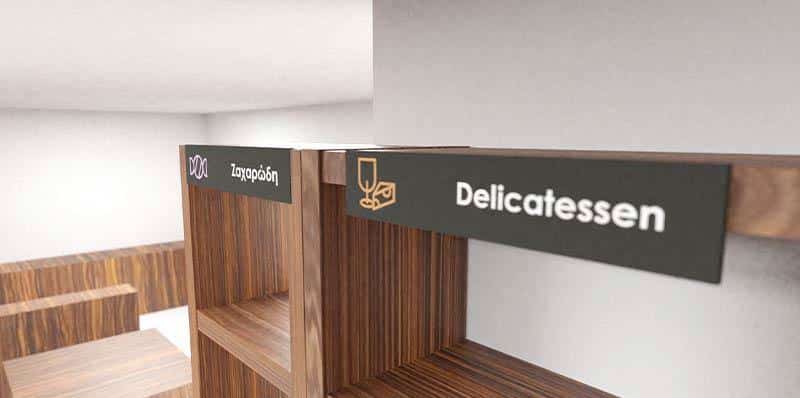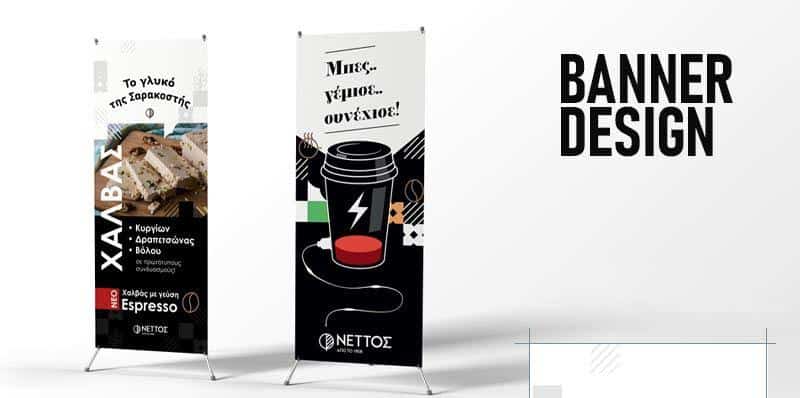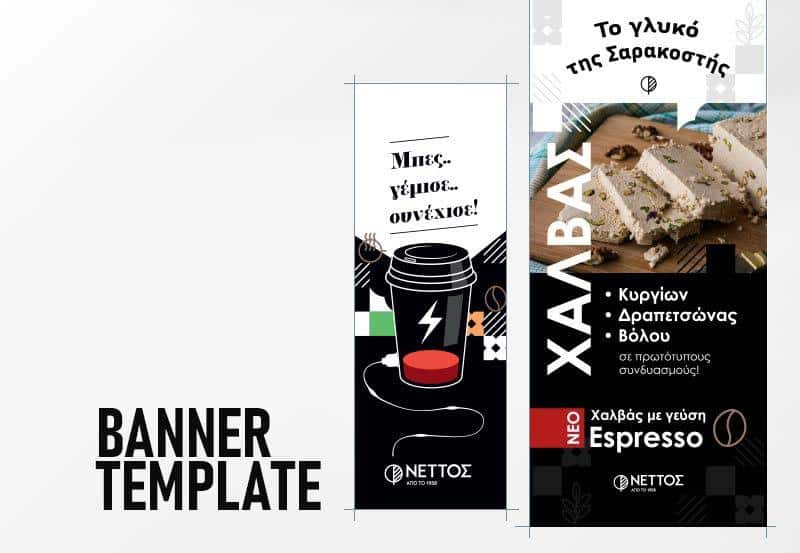 To implement cup packaging, we applied a custom design and created three different mockups. The client finally chose No. 3.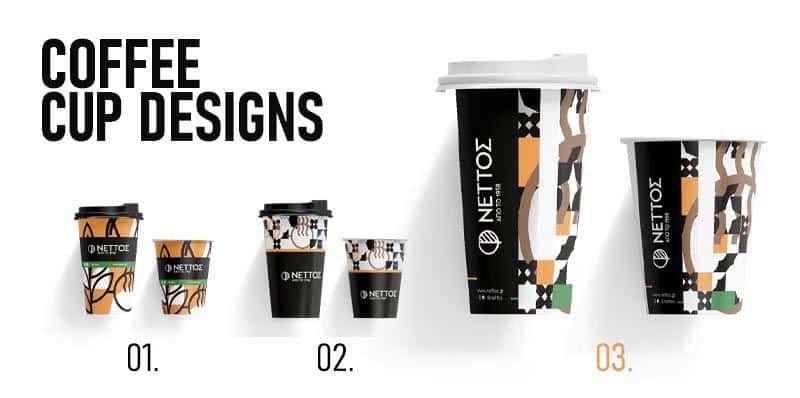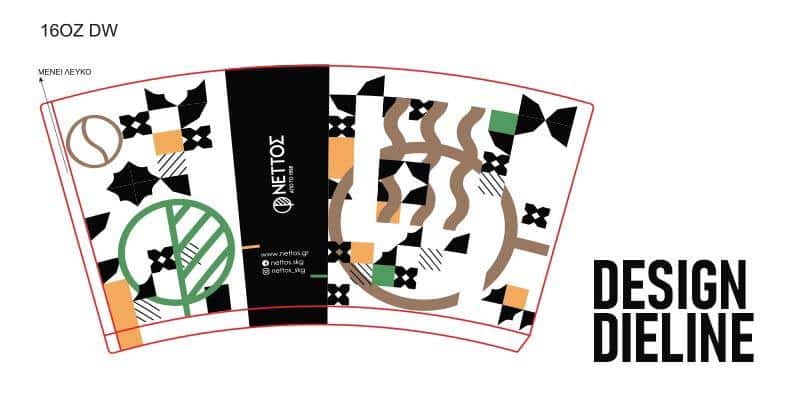 Following the same logic, we proceeded with the design of other packaging.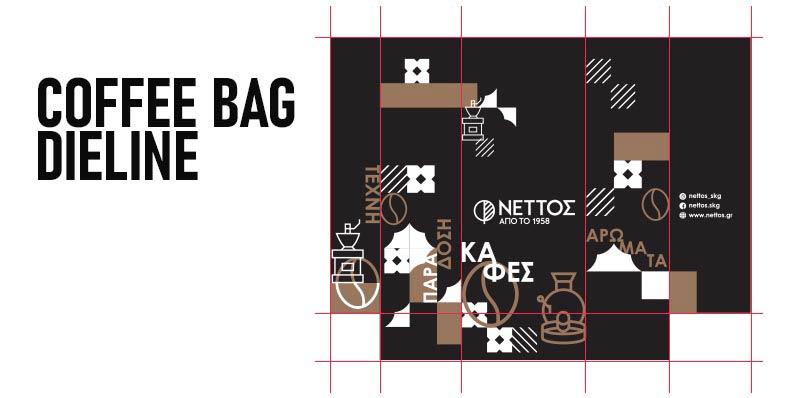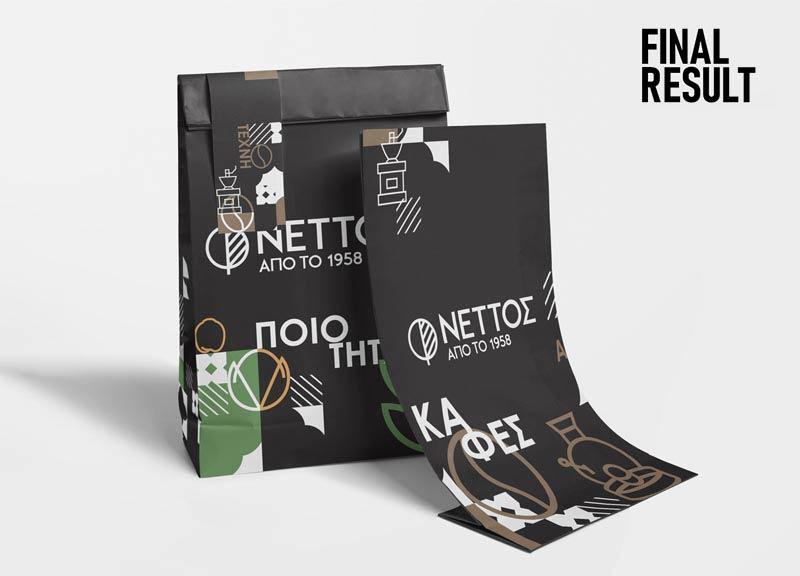 The revamping of branding was completed with the design of employee's corporate work uniforms.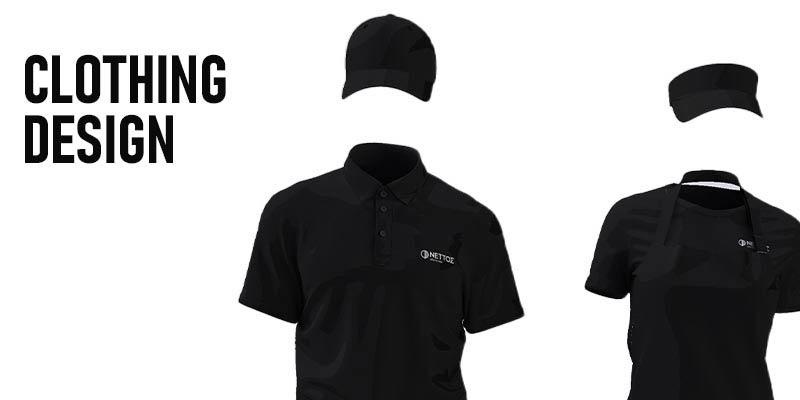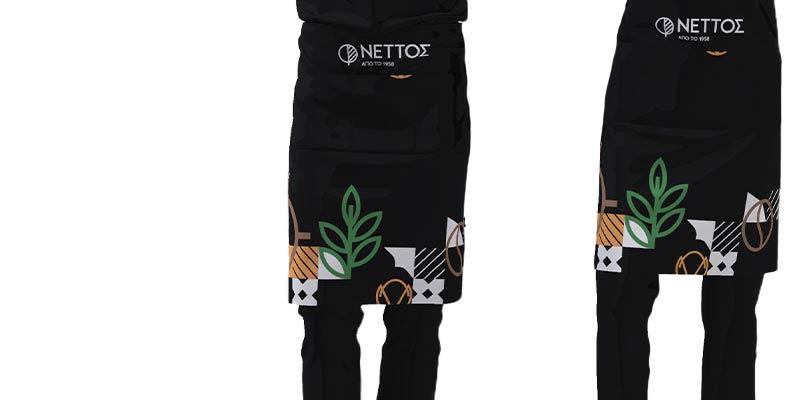 Then, we proceeded with the design and implementation of the website: www.nettos.gr. Our goal was to build a user-friendly website, both in desktop & mobile view.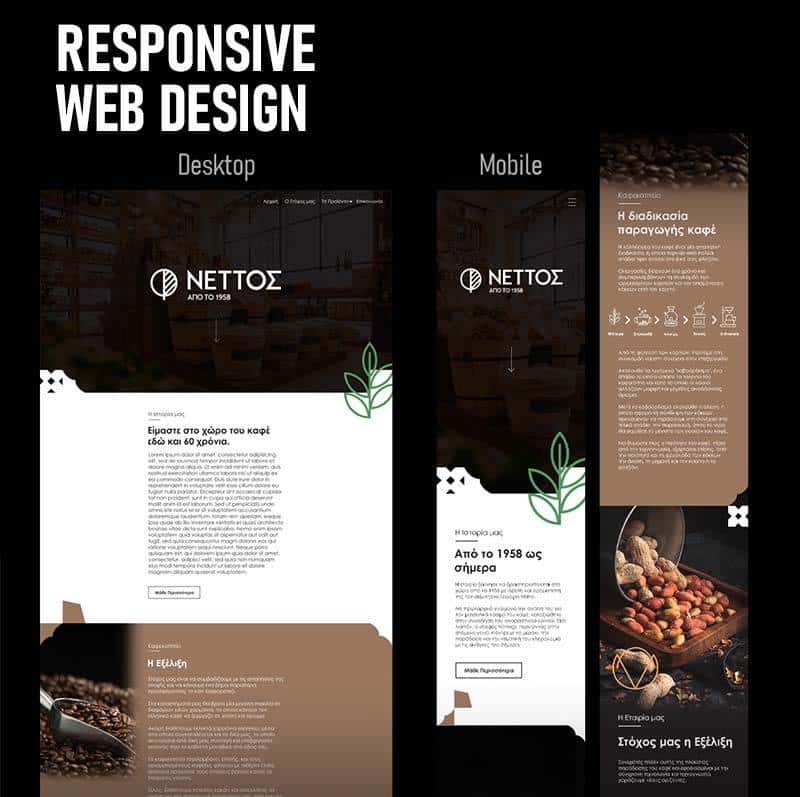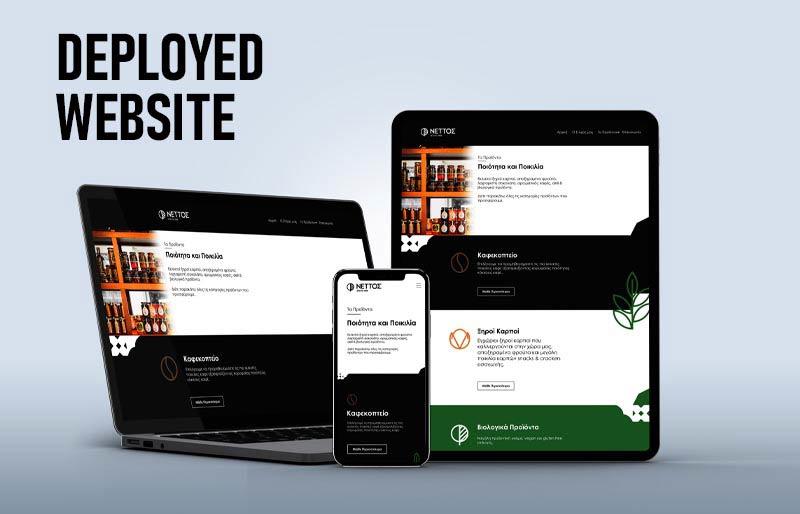 Finally, we set up Social Media accounts on Facebook & Instagram. Currently, NETTOS stores have a modern-looking digital presence, with rich content, which is generated and managed on a monthly basis.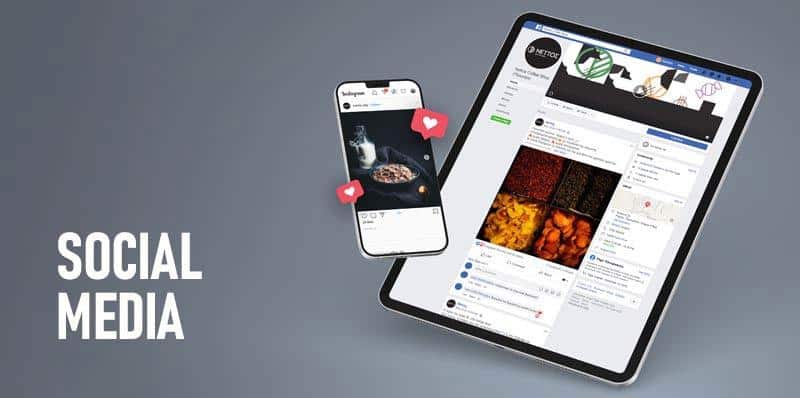 Social Media content generation was based on product photography. Photography sessions took place in the stores, as well as in the studio, in order to highlight certain product features in more detail.