Objective
InYourCity undertook the task of building the corporate identity of the "Enjoeat" brand, by developing the product packaging that would represent it, which is muesli biscuits.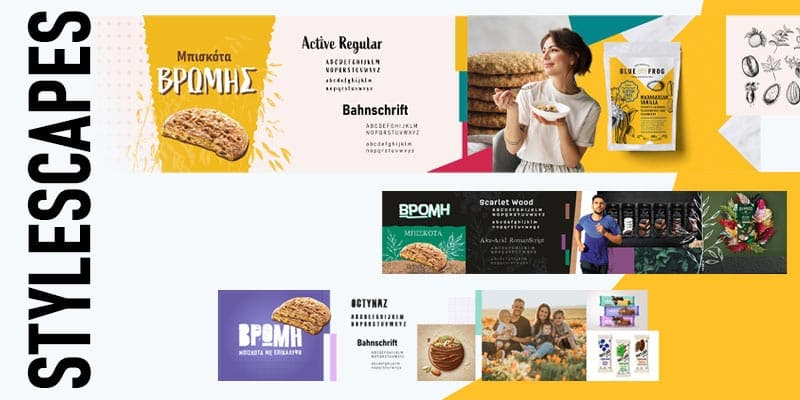 Our approach
After studying competitors and other products in the industry, we proceeded with the development of three alternative stylescapes, to better capture the design. The stylescapes were based on separate concepts, in order to proceed with the optimum one, which represents the product better.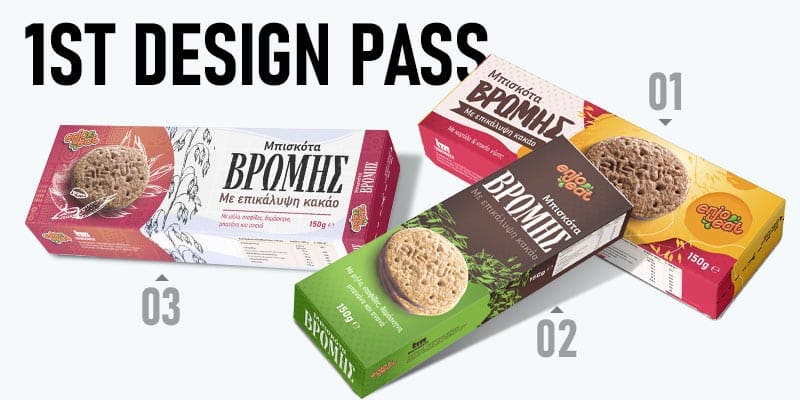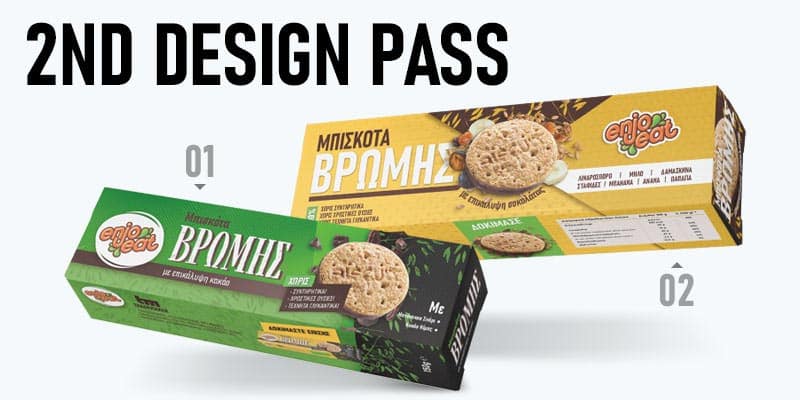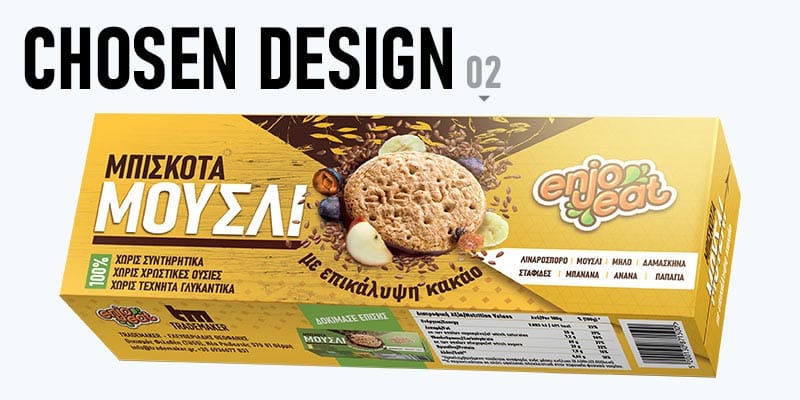 Methodology
Until the final selection of the design, two interventions were required, with different versions of the design approach to packaging. However, the final choice definitely justified the whole effort, since it is connected perfectly with the product, in terms of both color and packaging.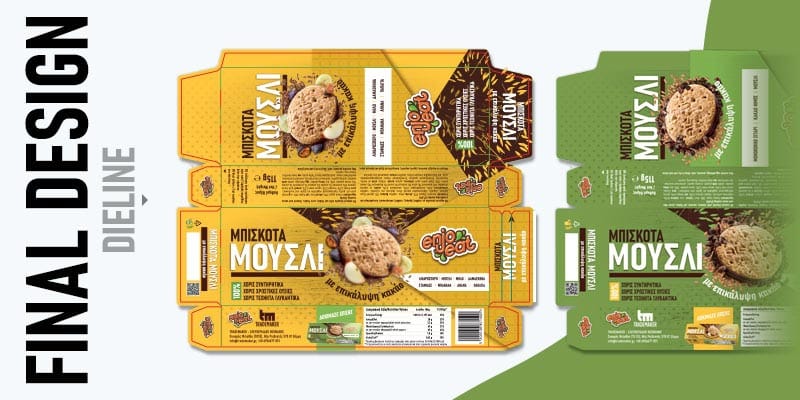 The design colors were based on earthly combinations, since the main goal was to give an impression of fresh and healthy. The yellow and green colors that dominate the final packaging are inspired by the colors of multicereal (muesli), as well as of nature.