Ellinikon Butcher Shop is a butcher's shop-delicatessen chain with 10 stores across Greece. Since its establishment in 2005, to this day, Ellinikon Butcher Shop has adhered to its values, covering the daily nutrition needs of its customer base responsibly, by providing premium-quality meat at prices that are affordable to everyone.
When Ellinikon Butcher Shop visited us, they had a major issue to address; how to be able to transfer online, the same experience that customers received in store. Since the previous image that they had maintained through their website and on social media was not enough to achieve this goal, the task that was assigned to us was challenging, yet interesting and exciting.

The steps we took, were:


Content Generation – Product Photography

Product photos that were used before
Product photos after the photography sessions that we performed
During the design of the photography sessions that took place, a special emphasis was placed on capturing the freshness and uniqueness of the products, in a way that communicates their superior quality.
Website Redesign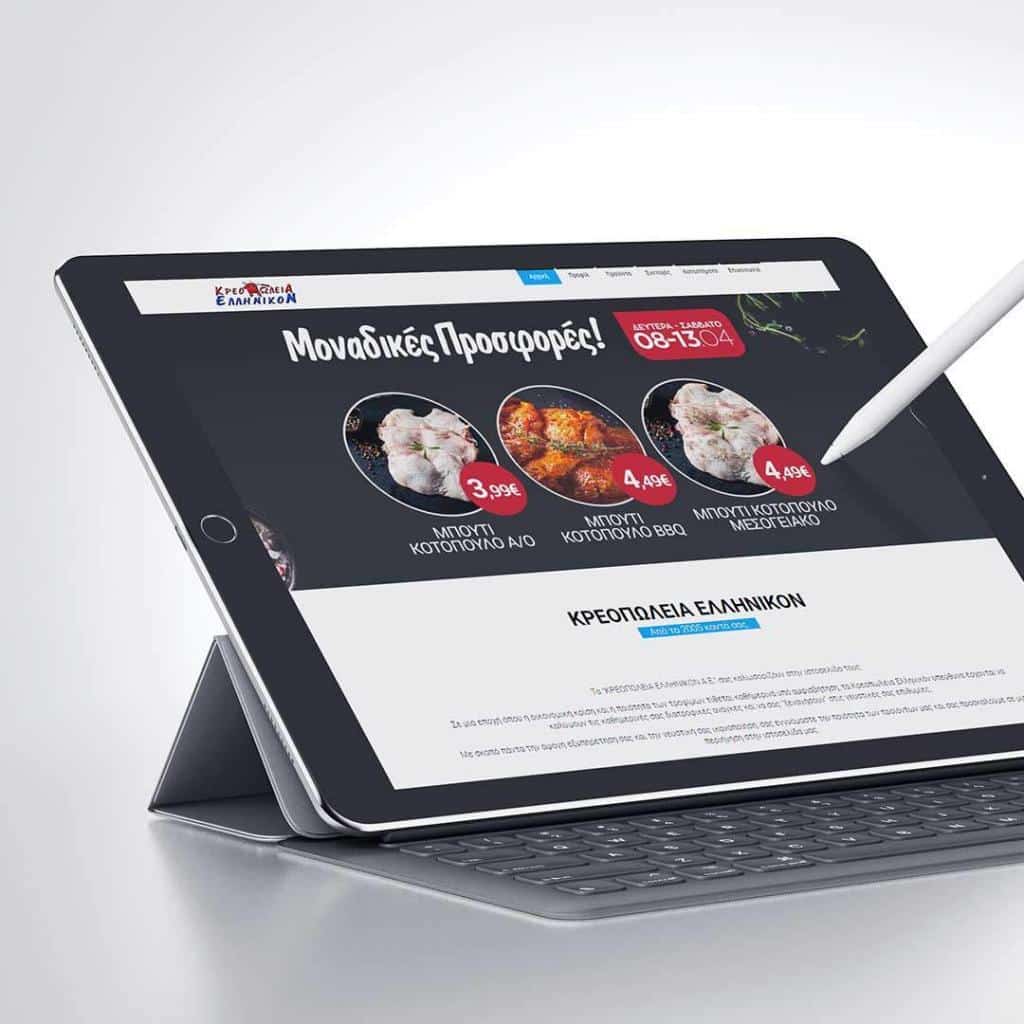 A website is at the core of a successful online omnichannel strategy. The butcher's website was designed from scratch, embedding in it the visual and photographic material that we had produced.
Omnichannel Strategy
For Ellinikon Butcher Shop, its weekly offers serve as a reward for the loyalty shown by its customers. Offers have been established as an integral part of the operation of the butcher's shop, due to its loyal audience.
These offers are communicated at 5 different levels on a weekly basis:
– Offline; in store, through flyers
– Online; through the website
– Through SMS Campaigns
– Through Newsletter updates
– Through Motion Graphics Posts on Social Media


Weekly Design of Offers in the form of Flyers
SMS Marketing Campaigns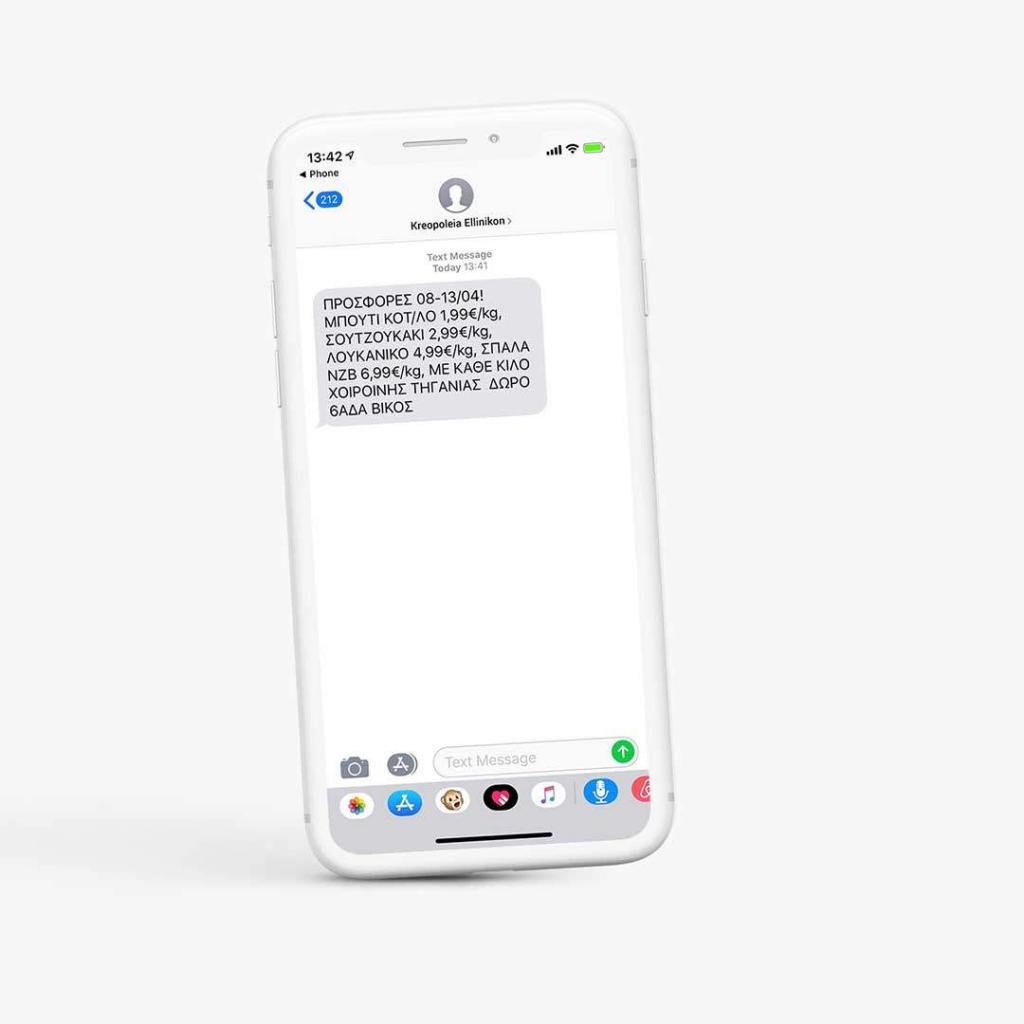 Email Marketing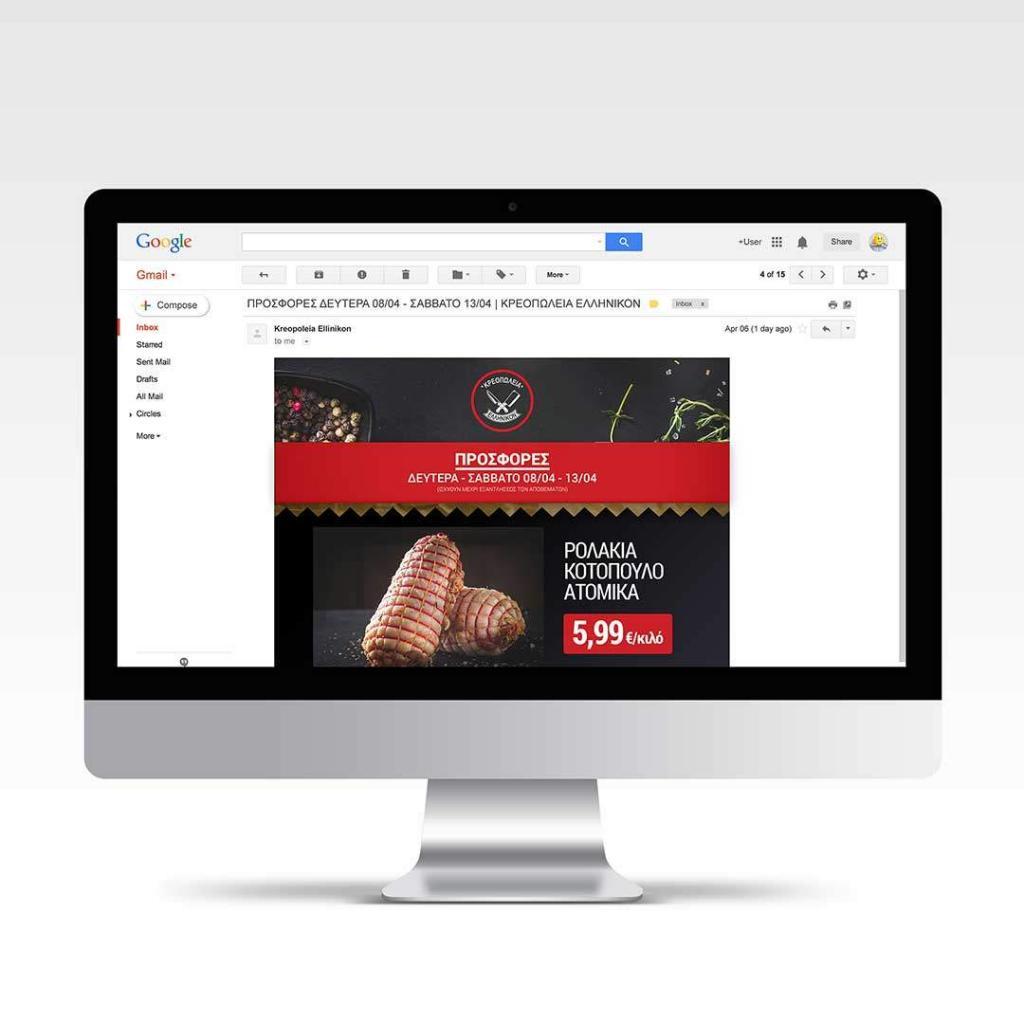 Facebook Motions Graphics
TV Spot
In the context of an integrated omnichannel promotion strategy, we performed content generation for a TV spot on the occasion of opening a new butcher's shop in Neapoli.